USER SUBMITTED
Bearing Witness: Helen Weingarten (Romania)
Sunday October 21, 2018 02:00 pm EDT
Cost: Free
Helen was one of seven children. She entered Auschwitz as one of five sisters, but only four survived. Helen narrowly escaped death when the 500 women she was with were redirected from the entrance to the gas chambers and sent to Germany for slave labor. Guided tours of our Holocaust Gallery will be given at 12:30 PM. Tours are capped at 75 persons in total, on a first-come, first served basis. While the tour is in session, the Holocaust Gallery will be closed from 12:30 – 2 PM
Doors to the auditorium will open at 1:15 PM. Speakers will begin at 2:00 PM.
Free Parking is available at the museum (with free overflow parking available at The John Marshall Law School on 18th between W. Peachtree and Spring) and seating is first-come, first-served.
More information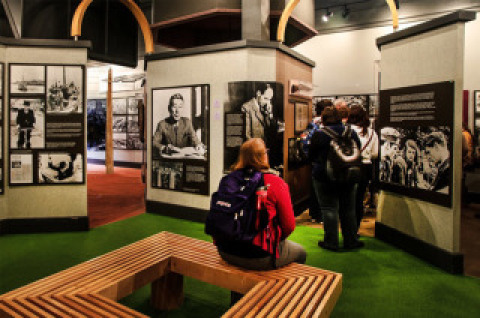 1440 Spring St. N.W.
Atlanta
,
GA
30309
(678) 222-3700
thebreman.org
Hours
Monday: 10:00 AM – 5:00 PM
Tuesday: 10:00 AM – 5:00 PM
Wednesday: 10:00 AM – 5:00 PM
Thursday: 10:00 AM – 5:00 PM
Friday: 10:00 AM – 4:00 PM
Saturday: Closed
Sunday: 10:00 AM – 5:00 PM