WARPED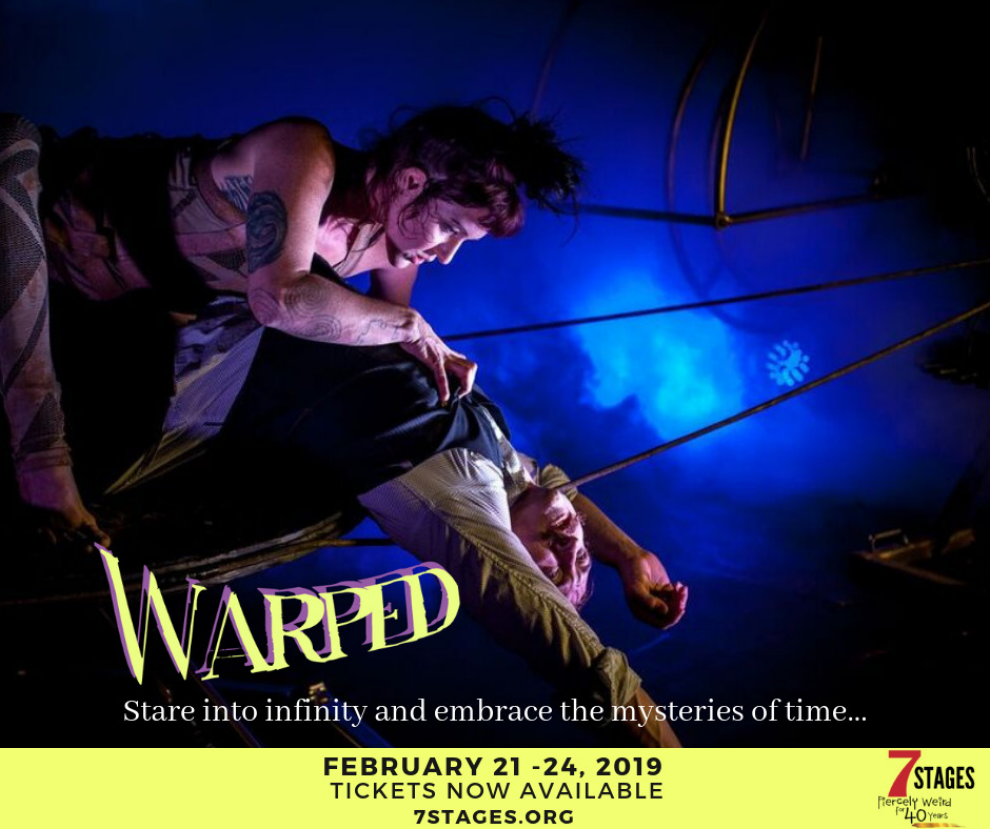 Thursday February 21, 2019 08:00 PM EST
Cost: $25.00,
USER SUBMITTED
From the venue:
Categories: Performing Arts
7 Stages is thrilled to present the world premiere of Paper Doll Militia's original work, WARPED. Paper Doll Militia's innovative approach to choreography and poignant use of theatricality have gained the company the reputation of being pioneers in original aerial theatre. The international company based in Edinburgh and Los Angeles seamlessly weave dynamic physicality, aerial arts, and visual theatre.
WARPED asks you to stare directly into infinity and embrace the mysteries of time. This circus theatre production challenges our societal perceptions of predictability and illuminates our complex relationship to our own mortality.
More information