USER SUBMITTED
Zine Making Workshop
Sunday January 20, 2019 01:00 pm EST
Cost: Free - $12
Speak, write, draw, and share your truth! Explore the history, purpose, and art of zine making, and make a zine of your very own. VOX Teen Communications and The Breman Museum will publish zine content created in this workshop. This workshop is inspired in part by Vedem Underground Exhibition. This exhibition is supported in part by the Mayor's Office of Cultural Affairs.
Price
Member - Free
Non-Member Adults - $12*
Non-Member Students - $6*
Workshop Presenters
Isadora Pennington – Zine Workshop Leader
Josh LaFayette – Zine Expert Facilitator
Lakeem Winborne - Zine Expert Facilitator
VOX ATL - Youth Voice Facilitators
More information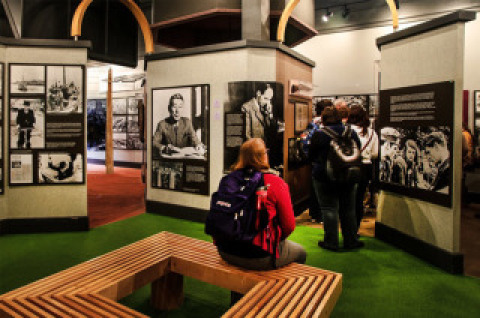 1440 Spring St. N.W.
Atlanta
,
GA
30309
(678) 222-3700
thebreman.org
Hours
Monday: 10:00 AM – 5:00 PM
Tuesday: 10:00 AM – 5:00 PM
Wednesday: 10:00 AM – 5:00 PM
Thursday: 10:00 AM – 5:00 PM
Friday: 10:00 AM – 4:00 PM
Saturday: Closed
Sunday: 10:00 AM – 5:00 PM