Rae & the Royal Peacocks play Brickyard Blues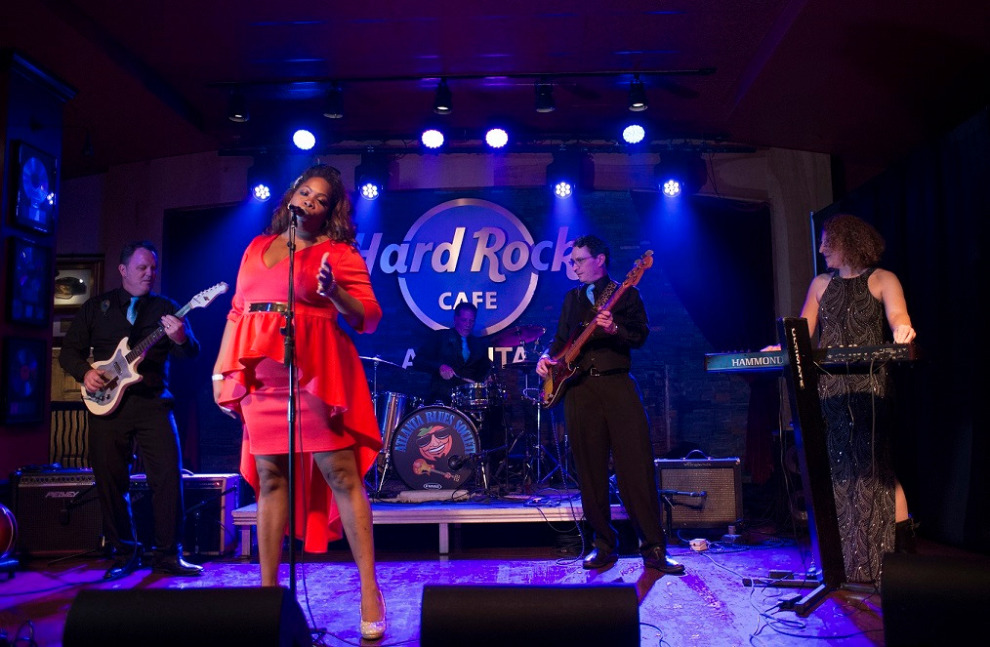 Saturday January 19, 2019 08:30 PM EST
Cost: $25.00,
USER SUBMITTED
From the venue:
Rae and The Royal Peacocks play the Saturday main dance at Brickyard Blues 2019. This is their final performance before competing in the International Blues Challenge in Memphis, where they finished as semi-finalists in 2017. You can listen to the band or join dancers from 23 states, multiple countries and all four hemispheres as they let the blues move them.
Building on the rich blues tradition of Atlanta through the decades, Rae and the Royal Peacocks infuses classic styles with contemporary energy. No matter what blues genre resonates most with you, you're guaranteed to dance when this band takes the stage.
$25 main dance only (8:30 pm - 12 am), $10 late night dance (12 am - 2:30 am), $30 for both main plus late night dances (8:30 pm - 2:30 am).
More information