Total Vocal Experience Speaker Intensive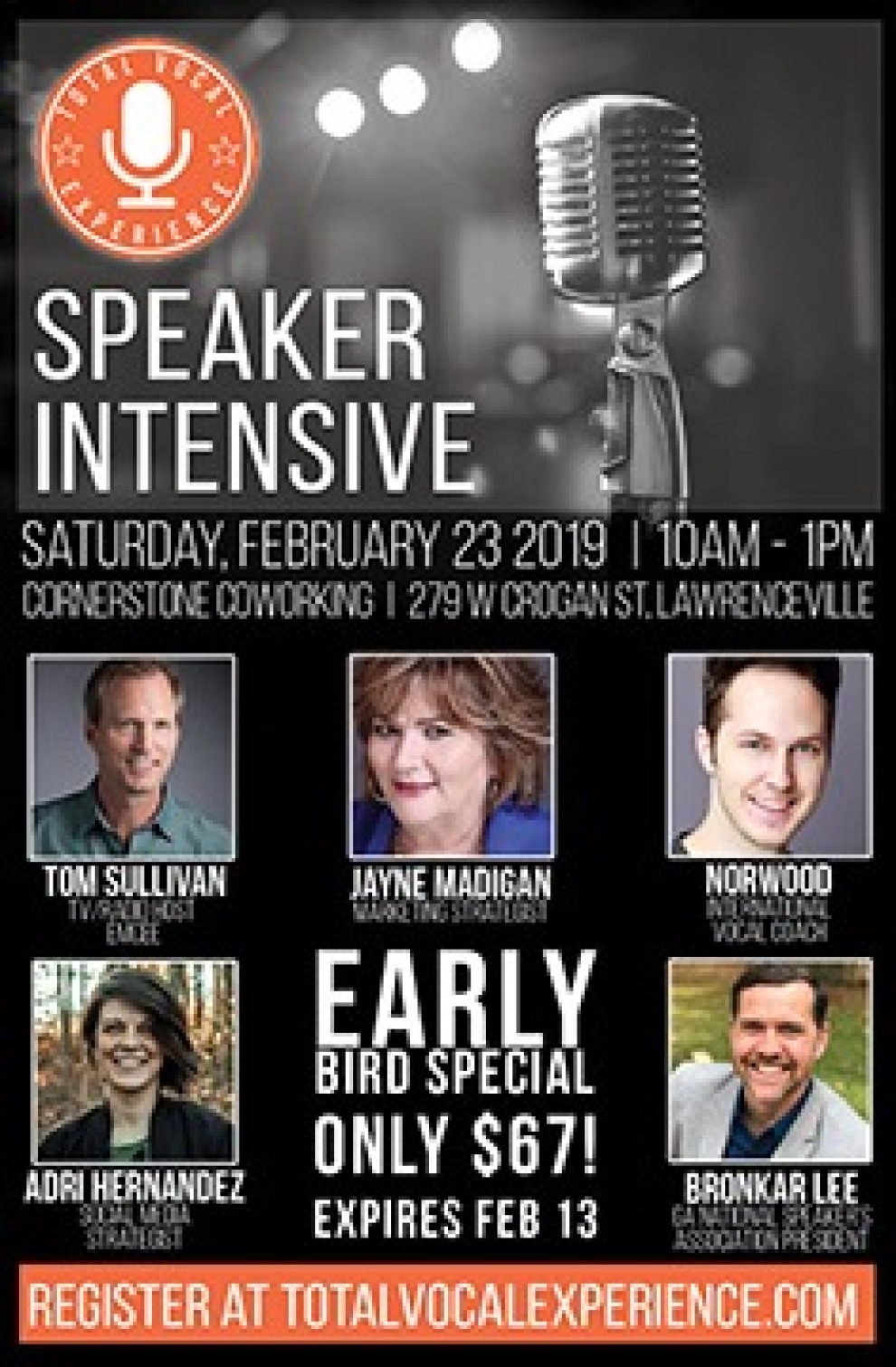 Saturday February 23, 2019 10:00 AM EST
Cost: $67,
USER SUBMITTED
From the venue:
Total Vocal Experience invites you to attend a Speaker Intensive to learn how to improve and protect your voice for life! How often do you pamper and exercise your most important asset ….your vocal cords?! You'll also learn how to get more bookings, how to earn money using your voice, marketing and social media tips & tricks, and MORE! Anyone with a voice will benefit!
This high profile event will feature international vocal coach Norwood, TV/radio host & emcee Tom Sullivan, marketing strategist Jayne Madigan, president of the Georgia National Speakers Association Bronkar Lee, and social media strategist Adri Hernandez!
Early Bird tickets are $67 until February 13th then price goes to $97 ***

Register TODAY for a FREE bonus "Warm-Up & Mindset" digital download (value $30).
www.TotalVocalExperience.com
We hope to see you on Saturday, February 23, 2019!
More information