Tainted Cabaret in Atlanta!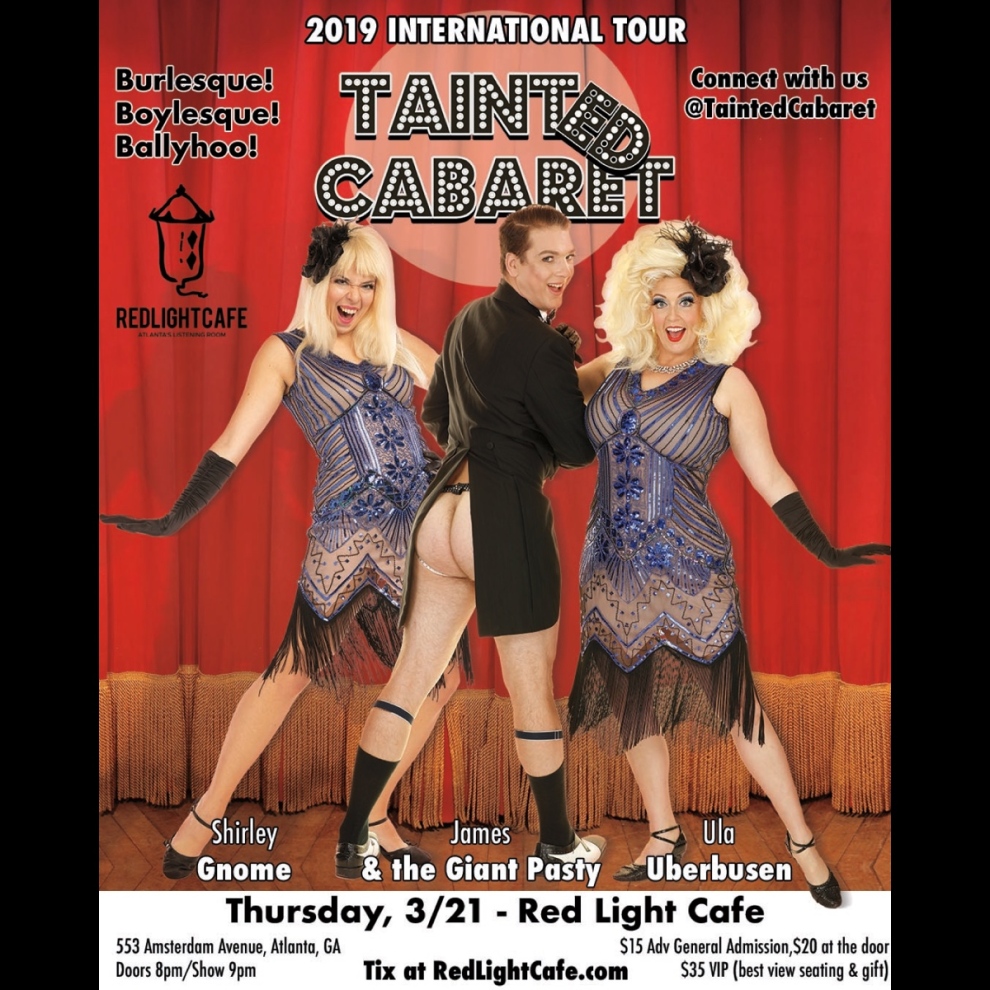 Thursday March 21, 2019 09:00 pm EDT
Cost: $15-$30
Burlesque! Boylesque! Ballyhoo! It's the Tainted Cabaret starring Ula Uberbusen, James & the Giant Pasty, and Shirley Gnome!
Tainted Cabaret brings you a provocative burlesque cabaret featuring stars of the renowned underground theatre scenes of New York, Toronto, and Vancouver. Delight in this sinfully funny show, where the sexy, campy and theatrical combine to create one deliciously naked evening of entertainment. This smart and subversive show celebrates sensuality, sexuality, and redefines the concept of modern femininity. Sit back and relax, and let the award-winning cast of Tainted Cabaret welcome you into their uncensored world of satirical song and irreverent neo-burlesque.



Out for their second national tour, Tainted Cabaret hits the open road in March and April 2019. New cast member, cabaret comedian extraordinaire Shirley Gnome ("Dark, sexy, over-the-top and she'll sing songs that will make sailors blush." -Sunday Mail, Australia) joins producer Ula Uberbusen ("An absolute delight...beautiful and touching." -Burlesque Beat) and boylesque superstar James & The Giant Pasty ("Ridiculous fun stuffed into a sequined jockstrap." -Edmonton Vue)! Traveling through over twenty states from New York to New Orleans, and Durham to Denver, this all-star cast brings you a feel-good, adults only extravaganza you'll never forget!$15 Adv – $20 Door – $30 VIP
More information