USER SUBMITTED
FEB 7: Skye Paige // Catriona Sturton // GINNY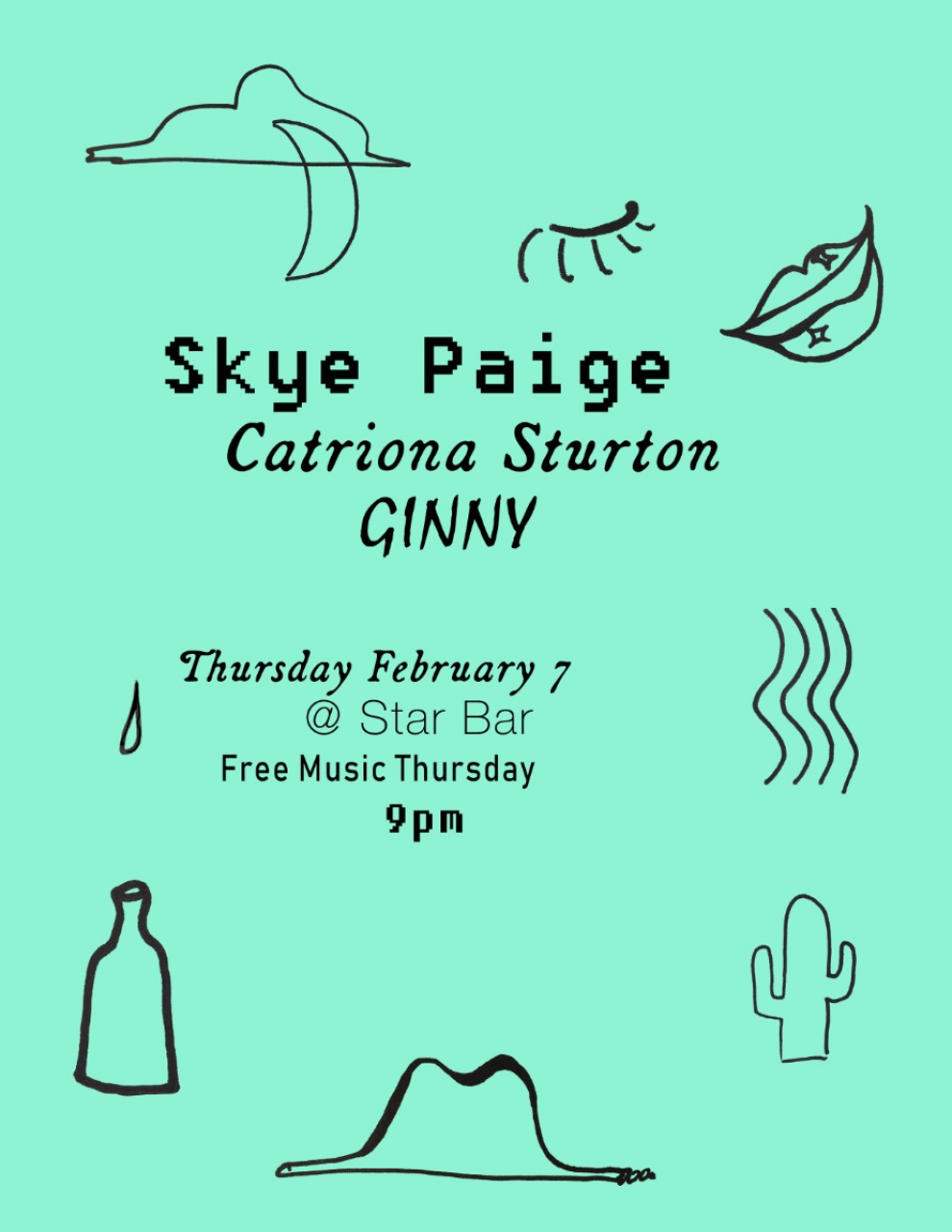 Thursday February 7, 2019 09:00 pm EST
Cost: FREE
SKYE PAIGE
https://www.facebook.com/skye.paige
Skye Paige is an American songwriter, multi-instrumentalists, national touring recording artist, performer, and producer. Skye Paige is known for her slide guitar playing, with a diverse musical influence of blues, rock, and honky tonk.
CATRIONA STURTON
http://catrionasturton.com/
https://www.youtube.com/watch?v=rWhwL0f25kY
Big heart, big lungs. Sings like an angel, plays like a beast. Rock and roll lover of Heavenly and the heaviest blues. After learning to file harmonica reeds in a back alley, Catriona toured Canada as the bassist for Halifax teen-rockers, Plumtree (who inspired the cult-favourite book and movie, Scott Pilgrim, with their song of the same name).
GINNY
https://www.facebook.com/GINNY-150340048971543/
GINNY is the haunting country project of vocalist Lesley Marshall (Bonnie Doon), blues guitarist Catriona Sturton (ex-Plumtree), and bassist Matt Munro (Ethnotechnique). Their debut release takes on the dark romance of falling in love: the awakening; the shaking of the past; facing the inevitable end.
More information