unBOXed Spring Comedy Show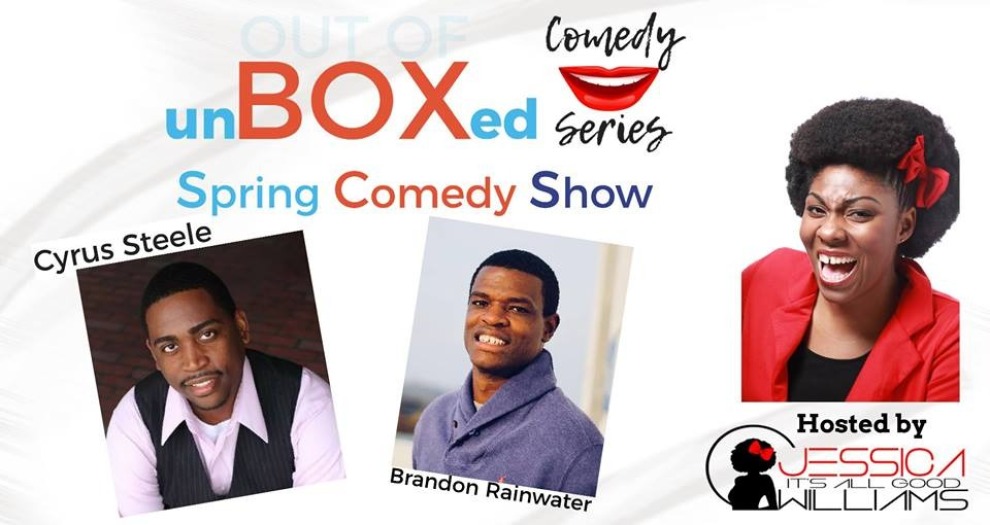 Saturday March 9, 2019 07:30 PM EST
Cost: $12.10,
USER SUBMITTED
From the venue:
Categories: Comedy
It's time to Spring into laughter with Cyrus Steele, Brandon Rainwater and your host Jessica It's All Good Williams.
Brandon Shake Rainwater is not afraid of the truth. The semi-proud father of two children, he gives audiences his brutally honest - yet always hilarious - take on parenting, different generations and other absurdities of daily life. Born and raised in South Carolina, Brandon brings a sweet Southern flavor to his comedy that makes him hard to hate and easy to love.
Cyrus Steele performs all over the country. Most recently he made his TV debut this year on RIDETV's "Comedy Shootout with Chad Praither". Last year he was selected as a top 5 finalist for HBO's Comedy Wings competion and won Myrtle Beach's annual 'Open Mic Competition'.
More information