C.H. Hooks author of Alligator Zoo-Park Magic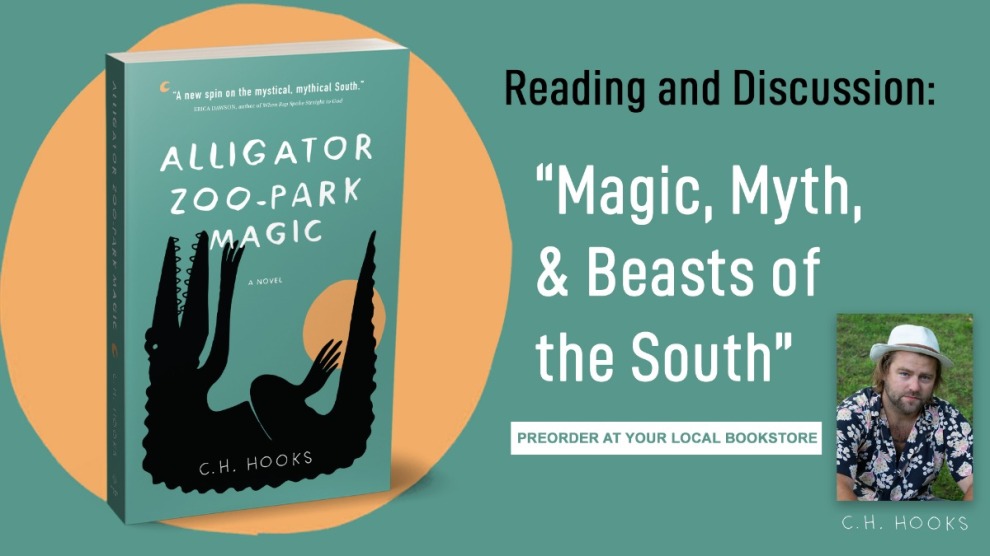 Sunday March 10, 2019 03:00 PM EDT
Cost: Free,
USER SUBMITTED
From the venue:
C.H. Hooks sets sail on a multi-city, Wild-Alligator book tour. This consuming discussion, reading, and Q&A about magic, myth, and the beasts of the South promises to thrill.
C.H. Hooks makes his novel debut with, Alligator Zoo-Park Magic, the deep-south book hailed as, "In the best tradition of Florida literature."
Is Jeffers an Alligator Zoo-Park Magician or the Messiah? Two friends live unapologetically on the edge of poverty in the un-decorous South. Jimmy, a single father, and Jeffers, a magician with tricks closer to miracles. When Jimmy loses his best friend to a trick gone awry, he stumbles to find a footing and what it means to escape.
For more information on C.H. Hooks and Alligator Zoo-Park Magic:
http://www.bridgeeight.com/alligator/
https://www.chhooks.com/
More information