Irish Lights Festival w/Lost Kings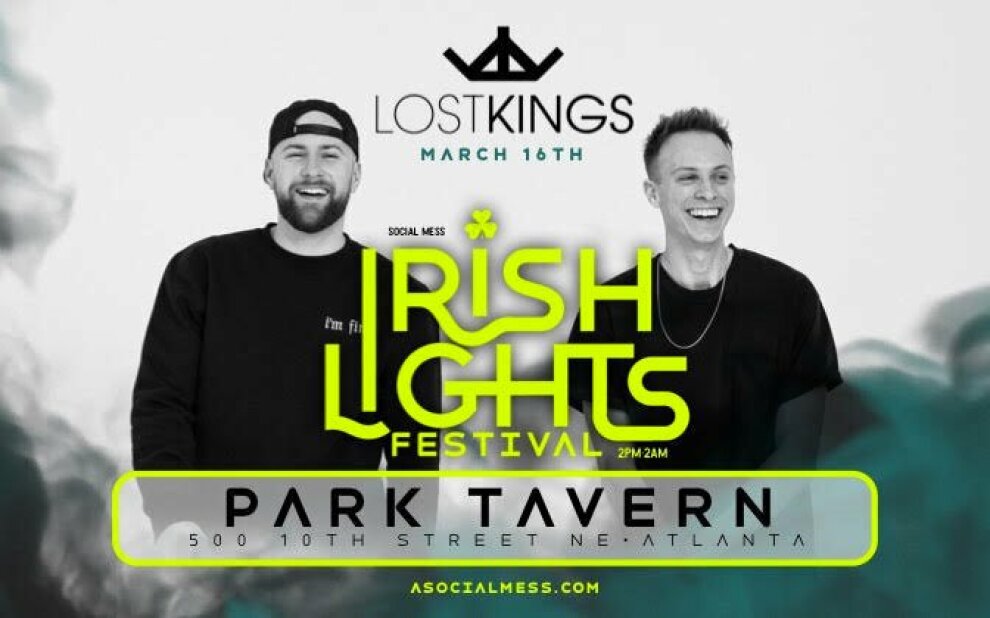 Saturday March 16, 2019 02:00 PM EDT
Cost: $20+,
USER SUBMITTED
From the venue:
Categories: Festival; St. Patrick's Day
Social Mess is taking St. Patrick's Day next level with its new Irish Lights Festival, illuminating the city and bringing in national headliner Lost Kings to play at Park Tavern on Saturday, March 16. Multiple areas of entertainment will be set up featuring a host of DJ's spinning EDM, tropical house, deep house, progressive house and open format music.
Attendees can expect the same energy and excitement found at Social Mess parties but with an elevated concept befitting the city. Nearly 5,000 friends will gather in the heart of Midtown to light Atlanta green during an unforgettable, all-day party in celebration of all things Irish.
General admission and VIP tickets are available at www.asocialmess.com. Prices start at $20 for General Admission and $75 for VIP; table reservations are available as well. Attendees must be 21 years of age. No refunds.
More information