CL RECOMMENDS
Tunes From the Tombs with Ruby Velle & the Soulphonics, The Artisanals, Mike Kileen, and more.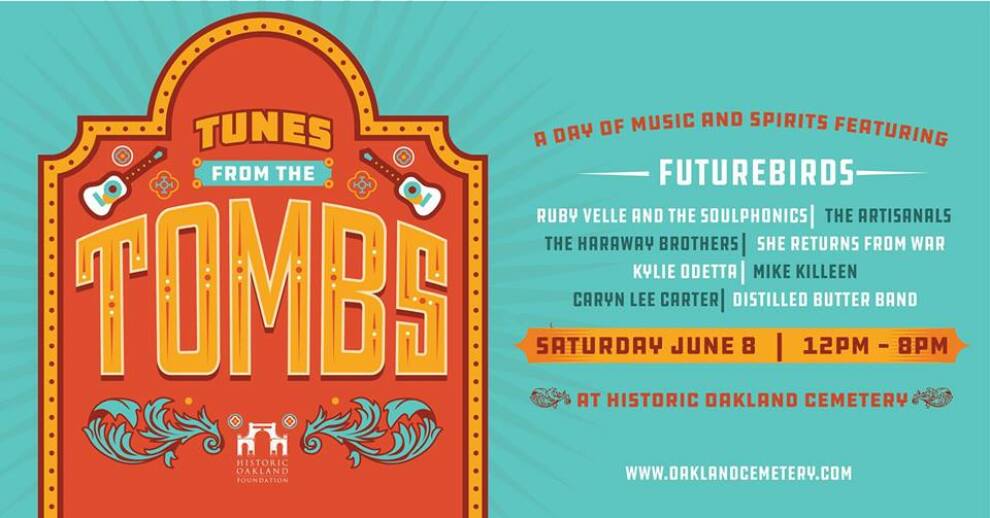 Saturday June 8, 2019 12:00 pm EDT
Cost: $10-$75
Tunes From the Tombs celebrates nine years of music, food, and arts amid the Victorian-era gravestones, mausoleums, and flourishing gardens of Historic Oakland Cemetery. The serene setting of Atlanta's largest green space is the backdrop for a relaxing afternoon festival, with proceeds from the event donated to the cemetery's restoration and enhancement efforts. Athens' indie rock stalwarts Futurebirds headline a bill featuring performances by Ruby Velle and the Soulphonics, the Artisanals, Mike Killeen, and more, spread across three stages. Food trucks and craft beer will be plentiful, and free mini-tours of the graveyard are available for guests who'd like to become acquainted with some of Oakland Cemetery's most famous residents. 
More information