Cap On The App: "Hack" Twitter - Intro To Coding Workshop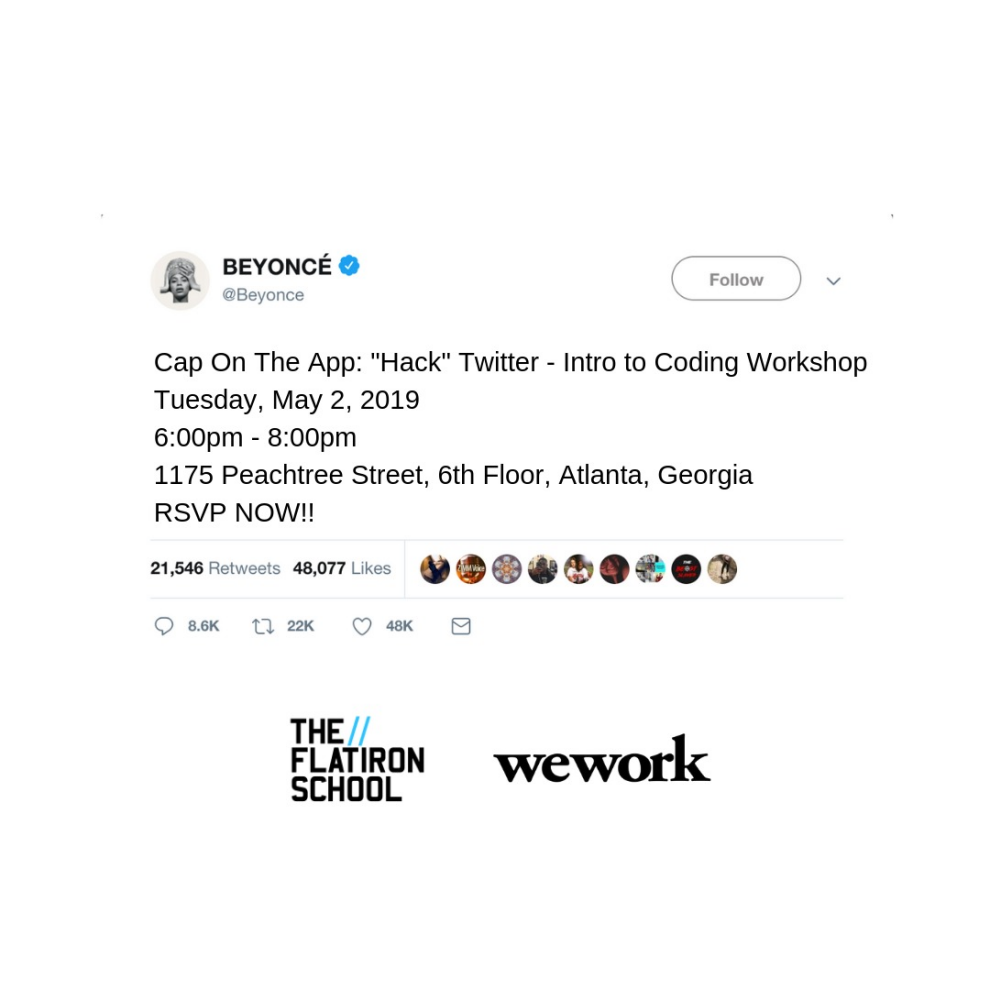 Thursday May 2, 2019 06:00 PM EDT
Cost: Free with RSVP,
USER SUBMITTED
From the venue:
Categories: Technology
Venue: WeWork Colony Square , Flatiron School, 6th Floor
Learn how to have your favorite twitter accounts tweet you! (Or so it seems.)
Have you ever seen something on the web that you wished you could change? Maybe the color scheme or the layout of a website, or even the content.
Come to Flatiron School Atlanta to look under the hood of websites you visit every day — and learn how to make changes to those websites (at least on your own computer) using the tools of a web developer!
Bring a laptop and a friend and we'll provide the cocktails!
Parking:
Street/metered parking is free after 6pm.
Please join us on the 6th floor when you arrive!

Privacy Policy l Flatiron School
More information