>>

archives

>>

ABV Drink and Doodle Vol. 68
ABV Drink and Doodle Vol. 68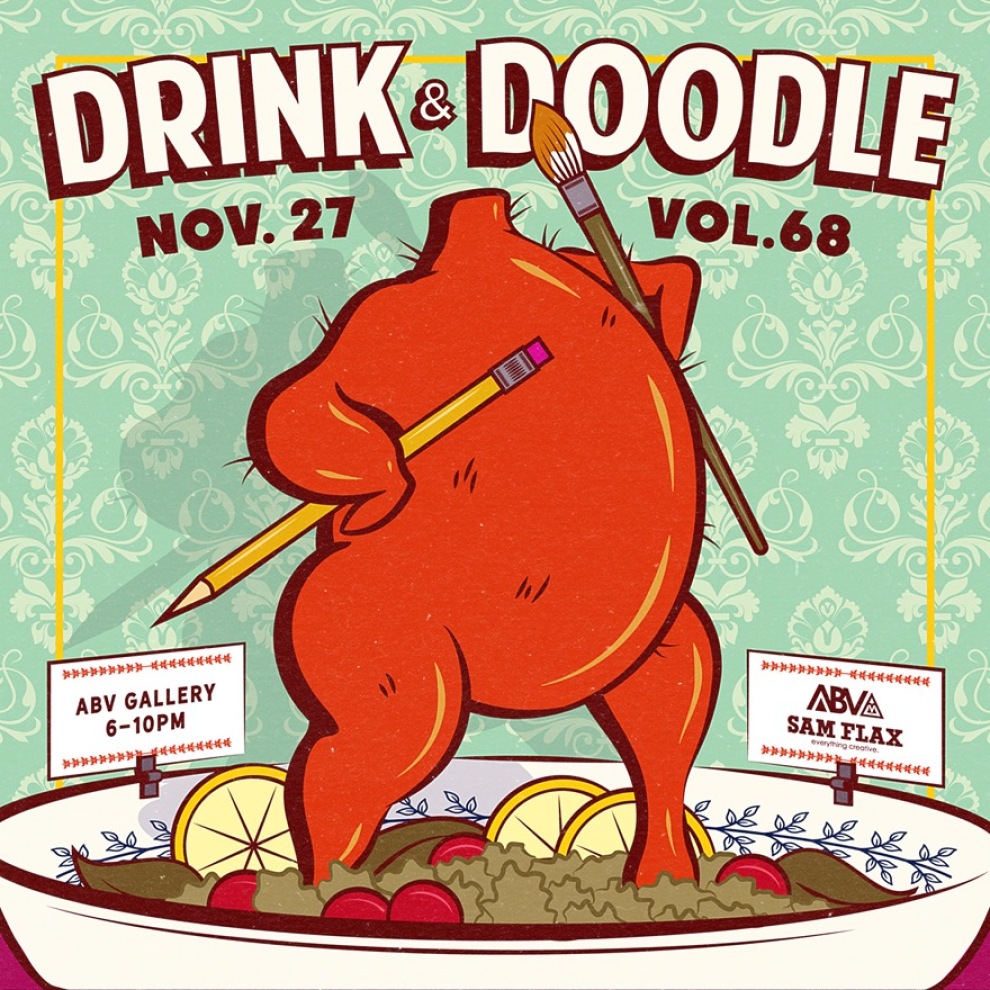 Wednesday November 27, 2019 06:00 PM EST
Cost: Free
USER SUBMITTED
From the venue:
Join us for Drink and Doodle Volume 68 in the gallery November 27th. 12 artists create new work that goes up for silent auction throughout the night, pieces will go to the highest bidder at the end of the night.
- 12 Atlanta based artists gather at a long table inside the gallery and create work live.
- Work is framed and goes up for sale via silent auction.
- The sold artwork is taken by collectors at the end of the event.
- Complimentary Music, Beverages, and Good Vibes are Provided by ABV Gallery.
- Supported by Sam Flax
Free and open to the Public!
More information