ContrastATL Season 2 Closer: Zeplinn, Xenotype, awesame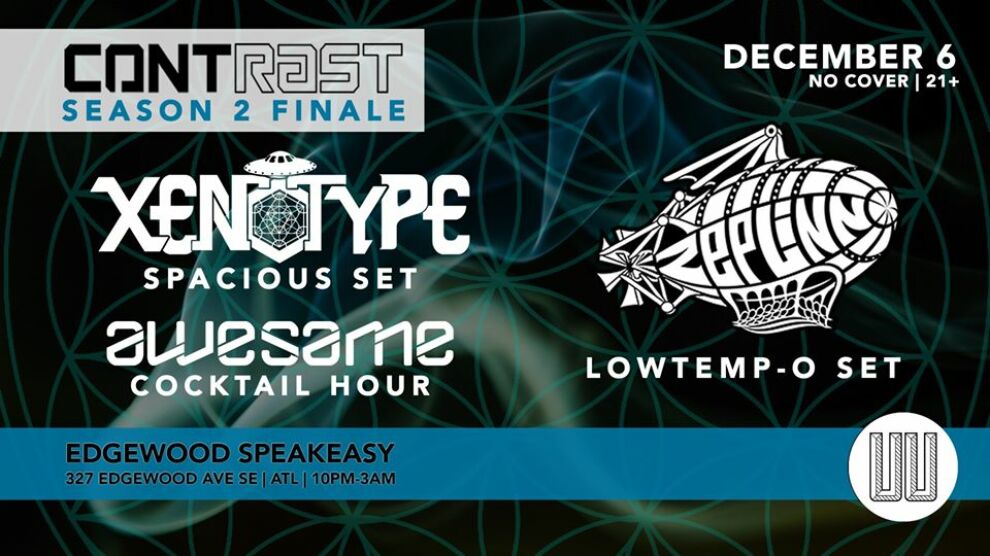 Friday December 6, 2019 10:00 pm EST
Cost: Free
All things change.
For the past two years, Contrast has been Atlanta's most diverse and experimental party. We've repeatedly asked artists to step out of their comfort zones and play sets from genres outside their primary sound. We believe that variety matters, and that this format allows artists to showcase their skills as DJs in a fresh way.
We've had rappers, dancers, hoopers, glovers, and poi artists in the room. We've had live painters and sold art and merch to walk-ins off the street. We started as a ticketed event on Thursdays and gradually became a free Friday, giving the bass scene in Atlanta it's first true lounge-style event.
UUeird presents the final edition of our two-year run of monthly #ContrastATL parties at the Edgewood Speakeasy. We're very excited to bring our brother Zeplinn back to town with support from Xenotype and awesame. It's going to be a special night of downtempo, vibey sets so come ready to chat, drink, and chill.
For the past two years, #ContrastATL has been a recurring monthly party at the Edgewood Speakeasy put on by UUeird, intended to give fresh insight into the best DJs in Atlanta. Here, we ask all your favorite producers and DJs to step out of their normal groove and play a genre they either left behind them or have never tried before.
More information