Vixen's Valentease, Vaudeville & Variety Show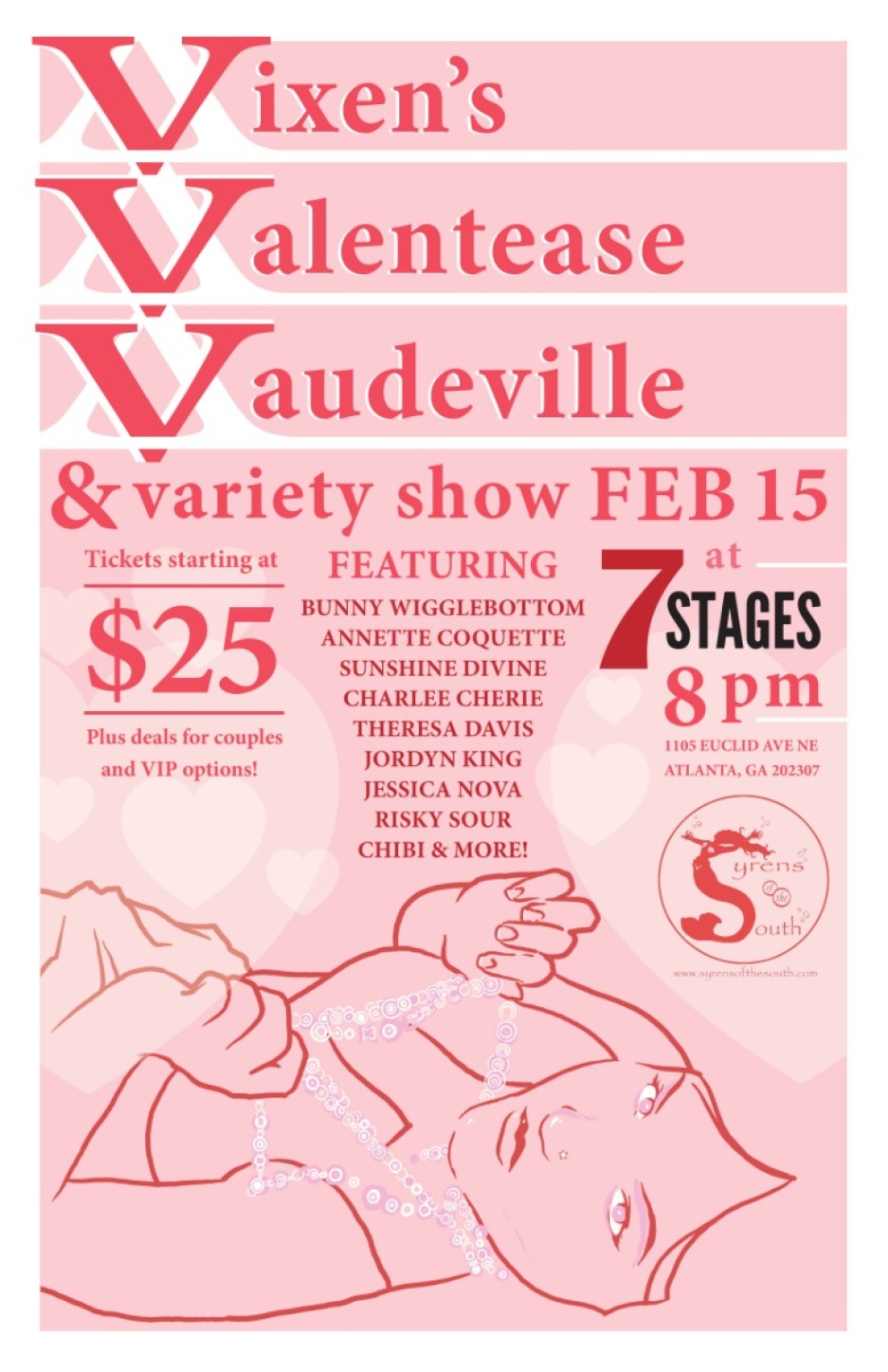 Saturday February 15, 2020 08:00 PM EST
Cost: $20-$40,
USER SUBMITTED
From the venue:
Categories: Burlesque
It'll be a night of vivacious, voluptuous vixens as Syrens of the South Productions stages its Vixen's Valentease Vaudeville and Variety Show. With that big holiday of love and lust — Valentine's Day — these Vixens are sure to quicken your pulse and ripen your cheeks. Whether you're looking for inspiration for the holiday or to rebel against it, these ladies and gentlemen will provide an eyeful of festive striptease — with a focus on the "tease."
Box Office will open at 7pm, doors at 7:45pm, show at 8pm.
Burlesque is the art of the striptease, with a focus on the tease. The performers occasionally strip to pasties, but there is no nudity in any of our productions.
More information