My Illegal Body II: A Benefit For The Latino Community Fund ft. Neighbor Lady, Kibi James, True Blossom, The Queendom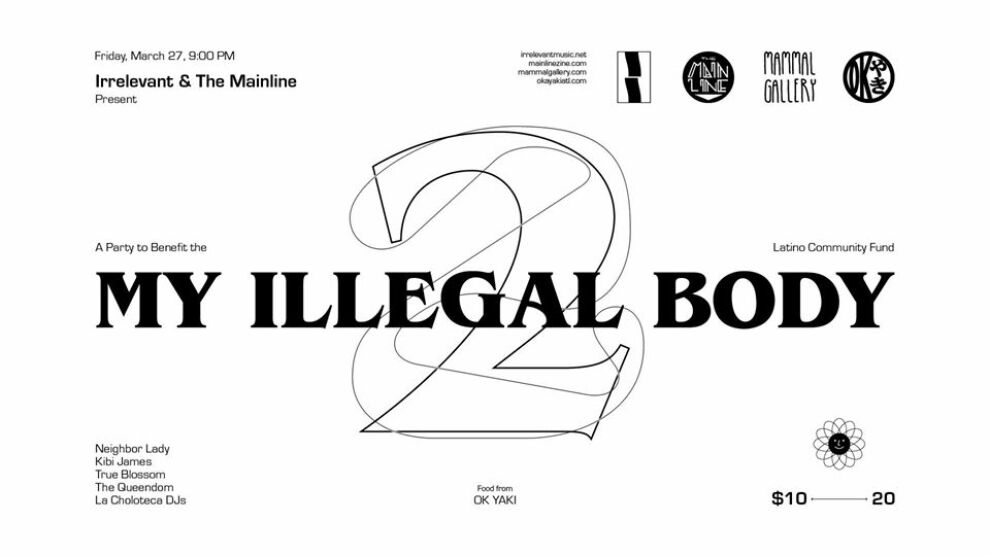 Friday March 27, 2020 09:00 PM EDT
Cost: $10-$20,
From the venue:
--
ABOUT LATINO COMMUNITY FUND:
Latino Community Fund (LCF Georgia) supports Latino-serving nonprofits and individuals in Georgia with advocacy, program development, technical assistance and collective investments.
Our Mission: To be a catalyst for investment, collaborative work, and positive narrative for the Latinx/Hispanic Community in Georgia
Our Vision: LCF Georgia will be the most trusted connector between funders, nonprofits, individuals, and businesses working with and within the Latinx community in Georgia.
Model: LCF Georgia is a 501 c 3 nonprofit organization. Specifically, we are a grant making public charity following a federated model. We are an intermediary between Latinx nonprofit organizations, funders, government and others interested in investing and learning more about the Hispanic/Latinx community in Georgia.
Pillars of our work, driving everything we do
-We strengthen our identity by increasing our community visibility and advocacy.
-We build a stronger community by collaborating and building networks.
-We promote and support civic engagement and participation as a way to champion community issues
More information