USER SUBMITTED
Table & Main Tuesdays: 3 Courses for $25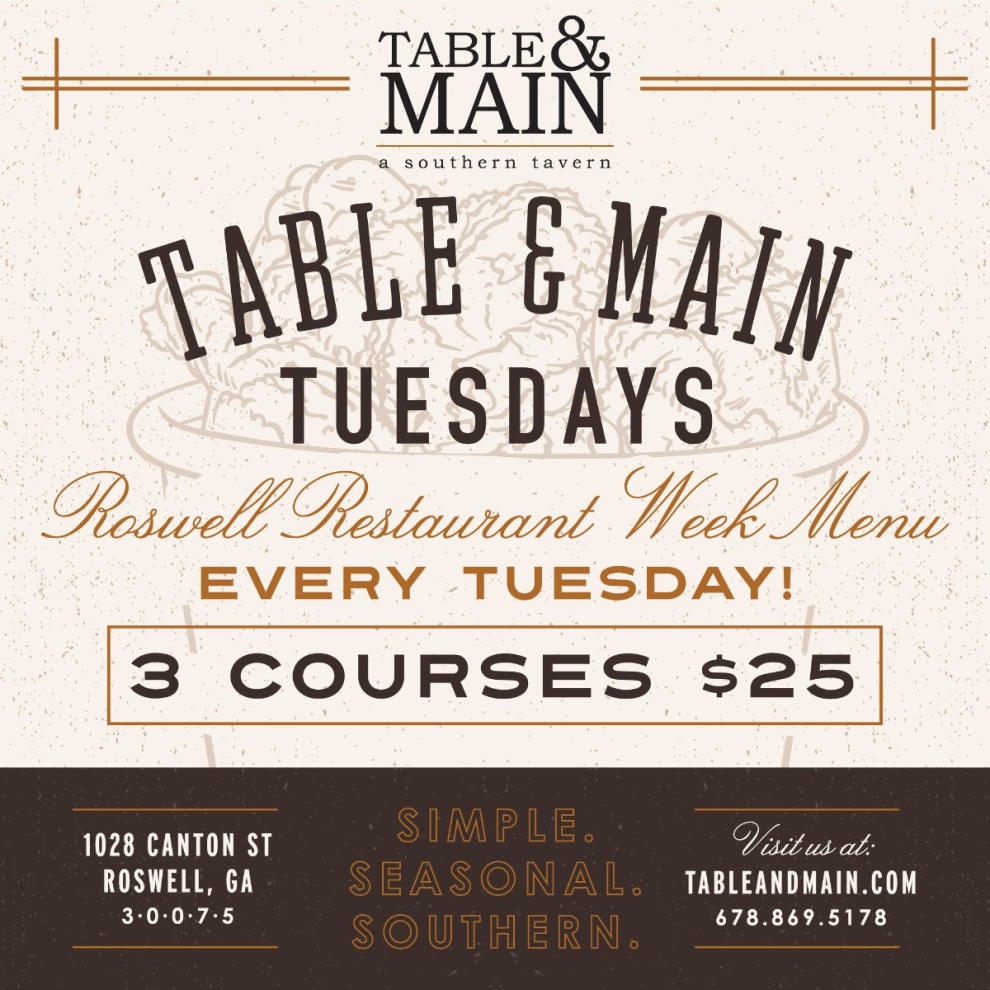 Tuesday March 17, 2020 12:00 am EDT
Cost: No Cover
Table & Main is giving guests something to celebrate every Tuesday night! The 3-course, prix fixe menu from Roswell Restaurant Week is back indefinitely via Table & Main Tuesdays! For $25 per person (excluding tax & gratuity), guests may make their selections from chef Woody Back's southern-inspired offerings, including fan-favorites like Meatloaf Meatballs, Fried Chicken, Shrimp 'n Grits and more! The special menu will be available in addition to the regular menu during dinner service every Tuesday from 5 – 9:30 p.m. To make a reservation for the sweetest date night or start a new Tuesday night tradition, visit tableandmain.com.
1028 Canton St. Roswell, Ga. 20075
tableandmain.com | 678-869-5178
Connect on Facebook, Twitter and Instagram!
More information