Event Scheduled
Twelfth Night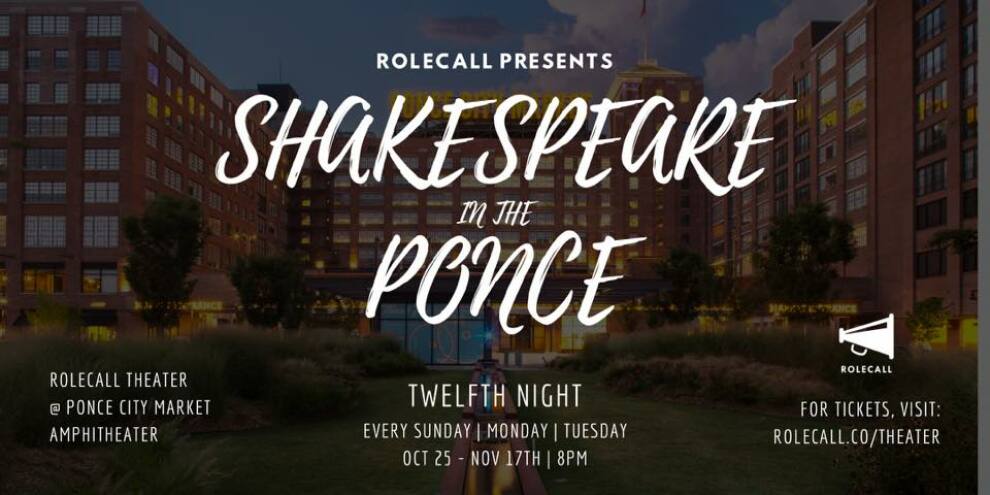 Monday November 2, 2020 07:30 PM EST
Cost: $15,
From the venue:
In the kingdom of ILLYRIA, the Duke ORSINO (Evan Fields) pines for the love of the Countess OLIVIA (Hayley Brown), but she refuses him, being in mourning for her dead brother and father. MEANWHILE, a young woman named VIOLA (Hannah Pniewski) is shipwrecked and, believing that her twin brother Sebastian (Louis Kyper) is dead, disguises herself as a man in order to serve Orsino. Now calling herself CESARIO, Viola is sent by Orsino to woo Olivia on his behalf. INSTEAD, Olivia falls in love with Viola, believing her to be a man. ALL THE WHILE, Olivia's servant MARIA (Lily Marks), her Uncle TOBY (Louis Kyper), his friend SIR ANDREW (Hayley Brown), and the fool FESTE (Megan Poole) play a prank on the uptight steward MALVOLIO (Evan Fields) to teach him a lesson. SUDDENLY, Viola's twin Sebastian arrives in Illyria (having been saved by the alleged pirate ANTONIA (Lily Marks)) and each is mistaken fo the other...
DUN DUN DUNNNNN!
Directed by Lyssa Hoganson
Stage Managed by Victoria Nation
Produced by Hayley Brown
A socially distant, masked, outdoor production of Shakespeare's Twelfth Night.
Wear your mask, bring your dog, BYO food and drinks, have a picnic, hear a play. Part of RoleCall's Shakespeare in the Ponce series at Ponce City Market in Atlanta.
More information