Event Scheduled
Zachary Steele Book Launch Party for The Weight of Ashes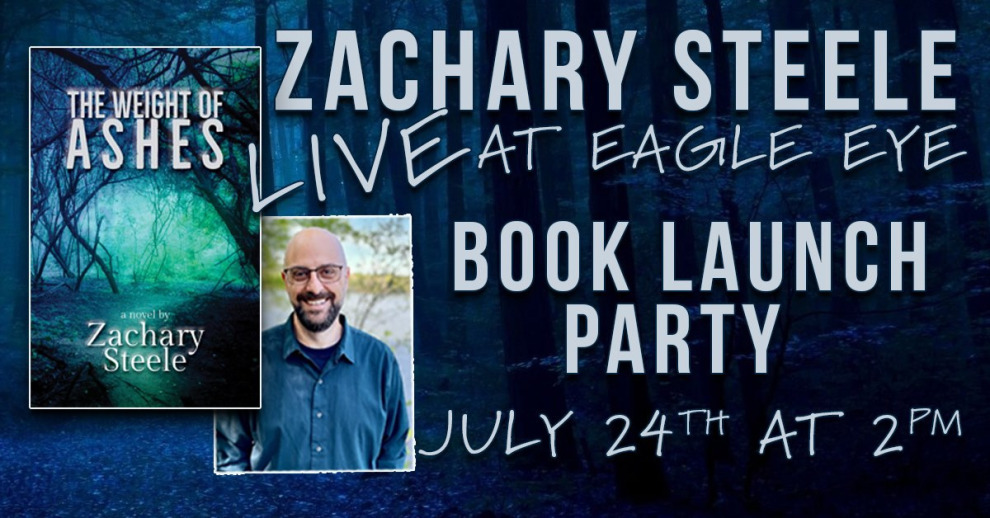 Saturday July 24, 2021 02:00 PM EDT
Cost: Free,
USER SUBMITTED
From the venue:
Join us for a book launch party with Atlanta's own Zachary Steele for his new book, The Weight Of Ashes.
When a car accident claims his brother's life, Mark Murphy's world is turned upside down. But Mark cannot accept that his brother is truly gone, despite the insistence of the adults in his life.
They don't know about the Witch on Spook Hill.
Pursued by the town sheriff and the cousin responsible for his brother's death, Mark and his loyal band of misfit friends set off to take Mitch's ashes to the witch before the sun sets, so that he can be resurrected in exchange for the life of the one who took it.
Broadleaf Writers Association Founder & Executive Director Zachary Steele has been featured by NPR, The Atlanta Journal-Constitution, Publishers Weekly, Baby Got Books, Shelf Awareness, and was nominated for the Sidewise Award for Alternate Fiction.
More information