Event Scheduled
Alloy, a pairing of poets and artists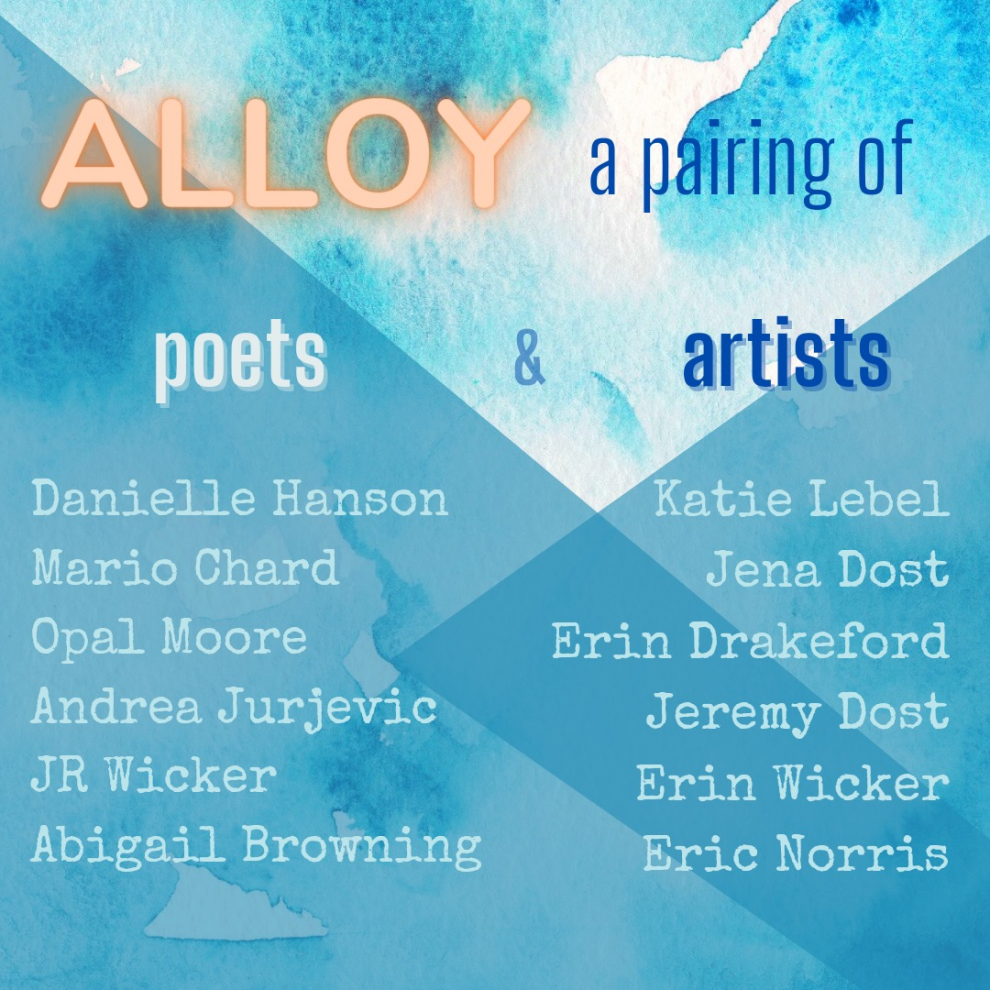 Saturday September 18, 2021 08:00 PM EDT
Cost: Free,
USER SUBMITTED
From the venue:
Categories: Literary, Poetry
Alloy is a collaboration between six pairs of poets and visual artists. Each pair produced a poem and piece of visual art in an act of creative mutualism. The exhibit will open 9/18 at 8:00 PM with a reading by poets and presentation by artists Opal Moore & Erin Drakeford, Mario Chard & Jena Dost, Andrea Jurjević & Jeremy Dost, JR Wicker & Erin Wicker, Danielle Hanson & Katie Lebel, and Abigail Browning & Eric Norris. The interactive exhibit will continue through 9/25. Prints and art are available for purchase. More information and gallery hours can be found at https://artsbeacongallery.com.
The opening event is sponsored in part by grants from Poets & Writers' Readings & Workshops program.
More information