Event Scheduled
Guardin, Sewerperson, Tommy Ice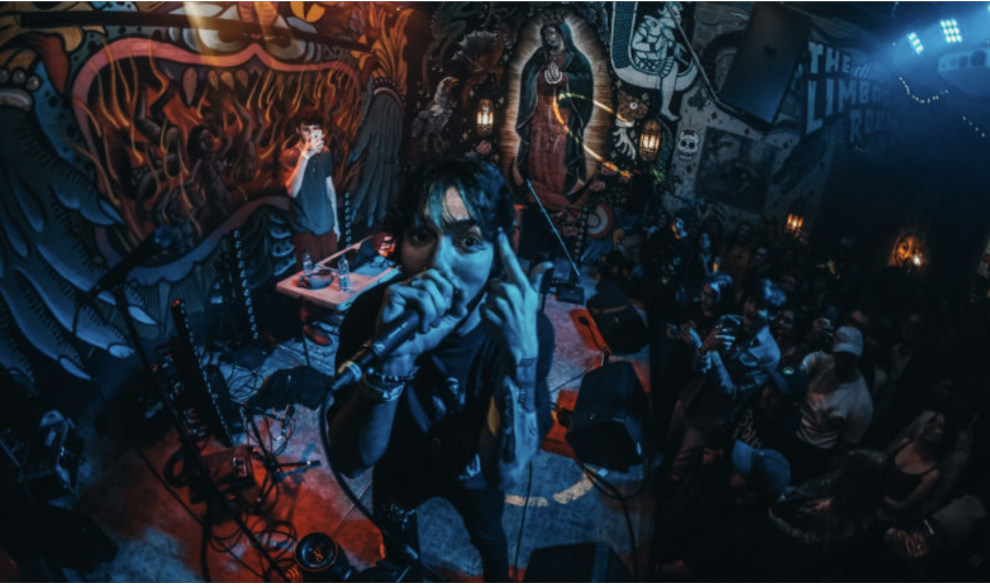 Monday February 28, 2022 02:00 PM EST
Cost: $20-$25,
From the venue:
Hell — Guardin's moody mix of bedroom hip-hop and emo songwriting is the solo project of Western New York musician Nicholas Kerr. His early releases, such as the 2015 EPs Lost in a Fantasy and Astral Agenda, explored everything from chiptunes to witch house stylings. However, he ventured into emo rap with 2016's Lost & Found EP, refining his giddy, brooding style on subsequent EPs before releasing his first album, Lacuna, in 2017.
Adopting the music moniker Guardin in 2014, the Hornell, New York native began sharing his productions and, eventually, songs to streaming sites while in his mid-teens. In February 2015, he released the chiptunes EP Lost in a Fantasy, with the dreamier Astral Agenda following that July. Zodiac and No Roads, Just Paths arrived in September 2015 and early 2016, respectively, before he added vocals for the first time on December 2016's Lost & Found. The EP included a track with producer JF Beats, and Guardin continued to invite collaboration as word of his work spread. In May 2017, the seven-track Ataraxy featured an appearance by Chasm. The EPs [daydream] and Take Me Home saw release before the end of the year, as did his full-length debut, Lacuna. Issued that October by AV Records, it included multiple collaborations with St. Silver, Aidan, and Notmorgan (aka Guccihighwaters). Repost Network then delivered his second full-length, Outsider, in March of 2018. Its guests included Qawi Kamri, Sadeyes, and, again, St. Silver.
After signing with Photo Finish Records, Guardin toured with gnash in early 2019. Featuring collaborations with hateful and 93FEETOFSMOKE, among others, the EP Creature, Pt. 1 arrived on Photo Finish that September. Creature, Pt. 2 followed in January 2020.
More information