Event Scheduled
CHI-TOWN TRANSIT AUTHORITY at From the Earth's Back Porch!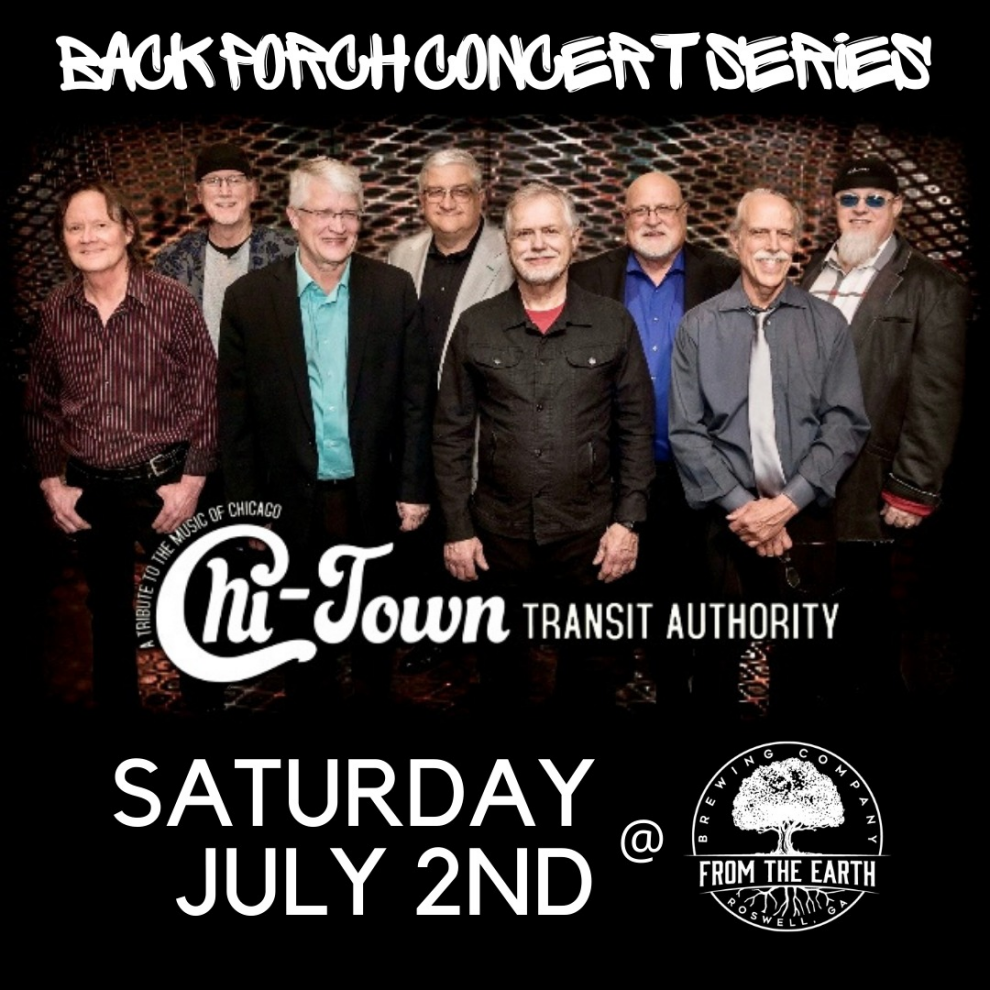 Saturday July 2, 2022 07:00 PM EDT
Cost: $25,
USER SUBMITTED
From the venue:
Chi-Town Transit Authority is a 8-piece group based out of Atlanta, GA, established in 2017 and dedicated in reproducing the "Chicago" Concert experience. As a tribute band, Chi-Town features a tight horn section along with the dynamic vocal harmonies that Chicago is famous for!

Chicago Transit Authority, better known as "Chicago" is a Rock & Roll band with horns, blending elements of classical, jazz, R & B, and pop music. Chicago has produced a steady stream of hits that has played on the radio and in major movies throughout the 60s, 70s, and 80s, and is currently one of the longest running and most successful rock groups to come out of the USA
More information