Event Scheduled
Opening Reception Of Art, A Modern Medicine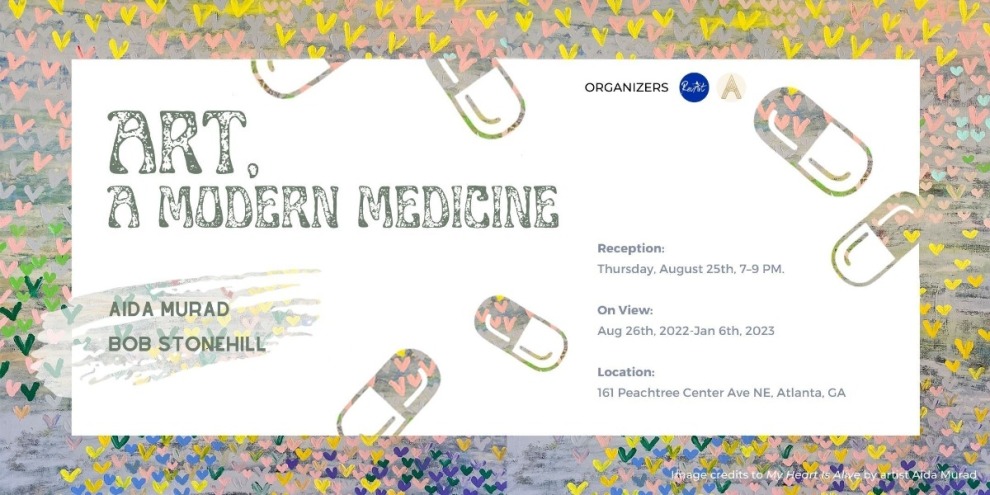 Thursday August 25, 2022 07:00 PM EDT
Cost: Free ,
USER SUBMITTED
From the venue:
Join us in celebrating the opening of Art, A Modern Medicine - a DUO exhibition with two renowned artists from New York and Tennessee, on August 25th, Thursday at 7 pm! RSVP now to receive your ticket!
You will enjoy art, art talk, music, cocktails, and hors d'oeuvres at the opening reception!
Art has the ability to heal both our bodies and our souls. Aida Murad and Bob Stonehill are artists who work in different styles, but both of their works have healing properties. In recent years, they have influenced many viewers' perspectives and had an impact on many people's lives. We collaborated with them to curate their most recent work for this special show. We want you, the audience, to feel peaceful as well as enjoy something beautiful from the painting.
The exhibition will be in public view from August 25th - January 6th, 2023.
More information