Event Scheduled
The Roast Of Friends (The Tv Show)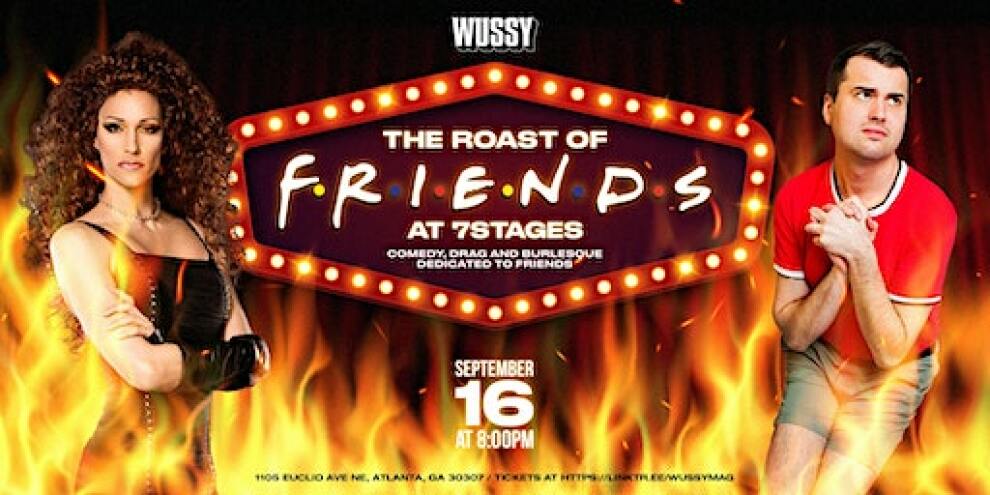 Friday September 16, 2022 08:00 PM EDT
Cost: $15 – $20,
From the venue:
Comedy, Drag, Music & Burlesque dedicated to FRIENDS (the TV show)
About this event
How you doin'? It's time to lovingly roast the hell out of the most popular TV show ever made, FRIENDS! Could there BE a more iconic lineup?
Dress up for the costume contest! Prizes will be given
Hosted by
Powell Mansfield &
Nicole Paige Brooks from RuPaul's Drag Race
Featuring:
Alyx Libby
Cola Fizz
Gabbie Watts & Emily Backus
Hannah & Cole
Ian Aber
Katie Hughes
Matthew English
Mystic Hightower
Tyra Rex
& more!
Doors at 7pm
Show at 8pm
7stages - - 1105 Euclid Ave NE, Atlanta, GA 30307
Tags
United States EventsGeorgia EventsThings to do in Atlanta, GAAtlanta PerformancesAtlanta Arts Performances#atlanta#friends#comedy#lgbtq#standupcomedy#dragshow
Share with friends
Share on Facebook
Share on Facebook Messenger
Share on Linkedin
Share on Twitter
Share by Email
More information