Event Scheduled
Awokend 2022 - 3 Day Weekend + Retreat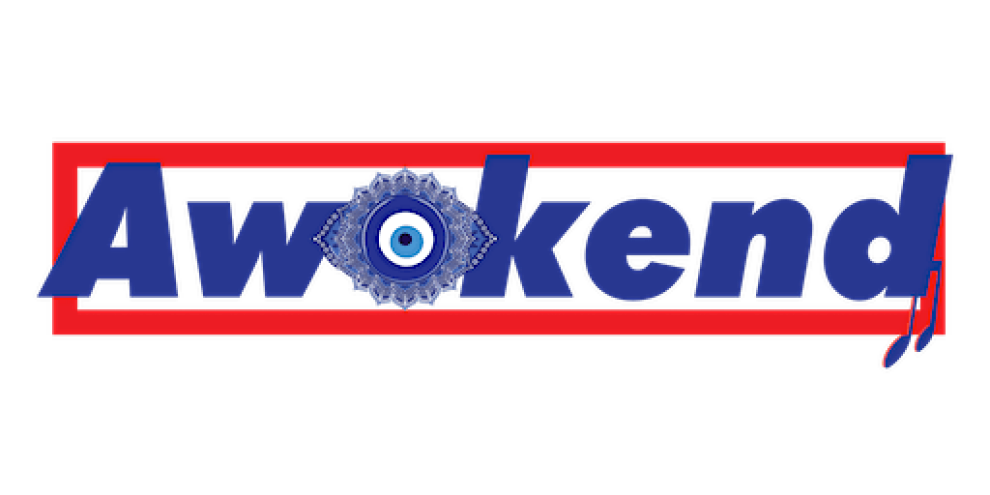 Friday October 7, 2022 07:00 PM EDT
Cost: $11.11 - $359,
From the venue:
Pink Diamond Records & Divine Tribe Presents Awokend - 3 Day Weekend + Retreatâ"¢ Wake Up & Unify
About this event
Divine Tribe & Pink Diamond Records Presents
Awokendâ"¢ - 3 Day Weekend + Retreat
It's Time!
Time to wake up & unify our community...
Time to bring community leaders together to shine the light on the great work they are doing for our community ...
Celebrating wokeness of all walks, shapes, & sizes.
The weekend will go as follows:
Friday - "WokeParty"; A celebration dedicated to & raising our vibrations like our ancestors. This will include a Bonfire w/ live hand drumming, shamanic & tantric dancing, food, drinks, & live performances
Saturday - Our 4th Annual - Wokefestâ"¢; A festival dedicated to celebrating awareness, & supporting individuals on their spiritual journey by hosting a positive cultural experience for the urban millennials in the city of Atlanta to connect, learn, heal, explore, and build with people and be exposed to products and services that can assist them on their divine journey.
Sunday - "Ascension Sundays"; A Metaphysical fellowship day geared towards honoring and remembering our ancestors, this day will also promote healing and wellness, with live sound healing performances geared to uplift and heal the spirit. Come honor your ancestors today. ***Please bring 1 White Candle to light for the ancestor ceremony.
More about this event: WokeFest 2022 is dedicated to hosting a positive cultural experience for the urban millennials in the city of Atlanta to connect, learn, heal, explore, and build with people, products, & information that is imperative to positive growth simulation.
We curate events around the country to quench the thirst for knowledge & awareness regarding spirituality, wellness, and community among the African American community.
Our main objective is for every attendee will leave with practical tools that cater to their needs to improve their daily lives and strive towards their goals.
We will have VIP guest speakers speaking on multiple subjects throughout the 3day weekend regarding today's current landscape for our people in the 2022- 6 YEAR. Our Hosts will speak about the importance of THE 6 YEAR and what it means to reinvent yourself. We will take a journey of collective & individual responsibility, relationship, balance, love, and healing. Divine Tribe & our Speakers will provide examples/solutions & some sustainable-friendly initiatives.
A community is like a ship; everyone ought to be prepared to take the helm. ~Henrik Ibsen
WOKEFEST 2019: https://www.youtube.com/watch?v=UIVw9CYhWZs
WOKEFEST 2020: https://www.youtube.com/watch?v=9J0w66i9s2cWZs
WOKEFEST 2021: https://www.youtube.com/watch?v=bKDqISmnwxI
Our 3 Day weekend offers a general theme that involves our movements and many diverse activities. This year's theme, however, is all about how people can effectively initiate a personal change with the information provided to assist them to self-educate, identify threats, & shed light on the potential spiritual & financial practices for personal & cultural gain.
The Food and Beverage
WokeFest will feature food items that are Vegetarian/Plant-Based Friendly. We will be serving ALL black-owned liquor & beer brands only! Some of our signature cocktails Woke Punch, Charaka Shots & 3rd Eye cocktails, and several other drinks from our woke-bar.
The Location
Awokend will be nestled in the streets of the Historic Bankhead neighborhood. Home of the "Bankhead Bounce". It is also home to rappers T.I. and Shawty Lo. The event is staged on the Jefferson Street Northwest strip between Joseph E. Lowery Blvd Nw and Echo Street Nw.
The Culture
We have the WOKEST Speakers & Hip-Hop/AfroBeat DJs in Atlanta!
The event will be hosted by Sabrina Aka Hapi Dancing River Dragonâ"¢ (IG:@SabrinaRasha), Lifewave (IG: @Lifewave_iam), Cue Reeves (IG:@Cue.Reeves), TJ Loftin (IG:@thomastjloftin), AA Rashid (IG:@aarashidart), Red Pill (IG:@EL_PhilthMoor), CRUMB TV (IG: Crumb_Snatcher_) & MC/Host: Wayne Levert - (IG: WayneLevert_Corona) (Other V.I.P Hosts TBA).
RSVP: http://www.WokeFest.net
Tags
United States EventsGeorgia EventsThings to do in Atlanta, GAAtlanta RetreatsAtlanta Community Retreats#atlanta#healing#workshop#lecture#festival#atl#festivals#conciousness#woke#independent_artists
Share with friends
Share on Facebook
Share on Facebook Messenger
Share on Linkedin
Share on Twitter
Share by Email
More information