>>

archives

>>

Jigjam (Irish Bluegrass) W/ Special Guest Dylan Taylor
Jigjam (Irish Bluegrass) W/ Special Guest Dylan Taylor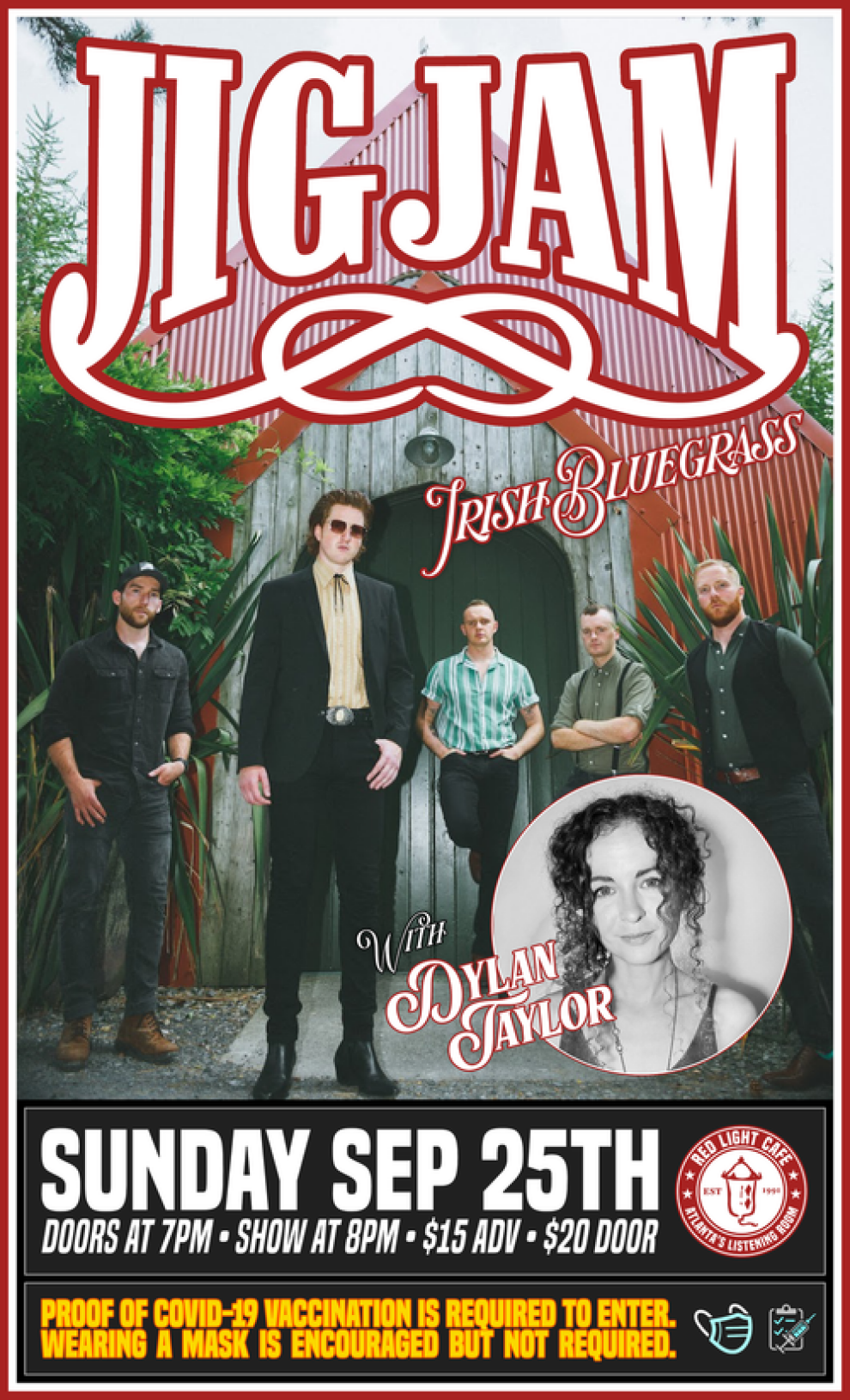 Sunday September 25, 2022 08:00 PM EDT
Cost: $15.00
From the venue:
JigJam are a multi-award winning quartet from the heart of the midlands in Ireland. Blending the best of traditional Irish music with Bluegrass and Americana in a new genre which has been branded as 'I-Grass' (Irish influenced Bluegrass), their onstage energy along with their virtuosic musical ability has captivated audiences throughout the world.
Jamie McKeogh, Cathal Guinan and Daithi Melia all hail from Tullamore, Co. Offaly with Co. Tipperary-born Gavin Strappe completing the quartet. All four members grew up immersed in Irish traditional music and culture which is reflected by the band collectively achieving over twenty All-Ireland titles at Fleadh Cheoil na hÉireann competitions. They have now developed their own unique style of music influenced by American Folk music whilst staying true to their Irish roots. Described as 'The best Irish group so far in bluegrass' this sharply dressed outfit deliver an energy-fueled, foot-stomping live performance. All multi-instrumentalists, JigJam interchange between banjos, guitars, fiddles, mandolins and double bass onstage which creates an experience which is pleasing to both the eye and the ear.
The heart of a poet and the power chords of an old-soul, New Age Janis Joplin…Atlanta-born Dylan Taylor conjures up her own magical, hardcore blend of "genre mut" voodoo whenever she puts gut-wrenching, heart-felt lyrics to the guitar-raising lyrical. This Nashville rebel pushes every boundary, from one outrageous extreme to another, picking up the pieces of addiction and ruin and singing the quiet parts out loud — with a riptide of unflinching, confrontational, hook-tastic emotion. Like the "genre-mut" she is, Taylor embodies the essence of rock, folk, country, and blues. There's not one fake note in her, or her original, stand-alone releases: from the epic, 2018 breakthrough anthems, "Sarah Dreaming" and "Get High," to two major EPs— solo and most recently, with her latest Hippie Speedball band ("Fuck the Police," "Don't Think Twice," "Good for Wreckin'") — loaded with gut instincts, laugh-riot vibes, and brute honesty, the kind a true soul sister shares with her BFF.
PLEASE NOTE: Attendees are required to provide proof of COVID-19 vaccination to enter the venue. Photos of vaccination cards are acceptable. If there is a medical reason preventing someone from being vaccinated, the attendee is required to provide a negative COVID-19 test result that is no older than 3 days prior to the show's date in order to enter the venue. There are no exceptions.
Masks are encouraged but not required.
$15 Adv – $20 Door
Doors @ 7 PM (proof of vaccination is required to enter; masks encouraged but not required)
More information