Event Scheduled
In Her Own Words & Capstan
Monday November 21, 2022 07:00 PM EST
Cost: $18 Advance /$22 Day of show,
From the venue:
No description provided More information
Featuring
Bio
Let's get one thing clear here:
In Her Own Words are ready to climb every mountain they have to, as they ascend every music scene that they have clawed to be a part of. The band has written their most magnetic music to date, which is anchored by the lead single "Leaving Forever." This time ou... |
more...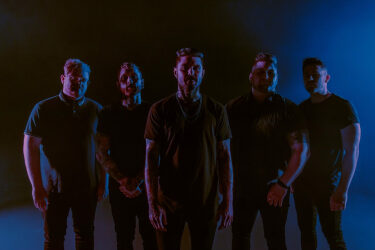 Bio Capstan is a high energy mix of post hardcore, prog rock, metalcore. They blend deeply emotional lyrics and melodic choruses with high energy technical instrumentals and heavy breakdowns. Drawing inspiration from acts across the genre-sphere, they've truly created a sound of their own. Capstan... |
more...
Bio
Boston-based band shallow pools has been steadily gaining momentum since first emerging on the music scene in 2018. After releasing their sophomore EP "headspace" in mid-2021, the band's sonic shift solidified an authentic and exciting new direction. With
artful instrumentation and vibrant ho... |
more...
Bio In just less than half hour, Cherie Amour get as close as is humanly possible to the title of their debut album. By its very nature, the actual phenomenon is something no-one can be sure happens while alive, but with Spiritual Ascension the four-piece – vocalist Trey Miller, guitarists Casey R... |
more...