Event Scheduled
Handel's Messiah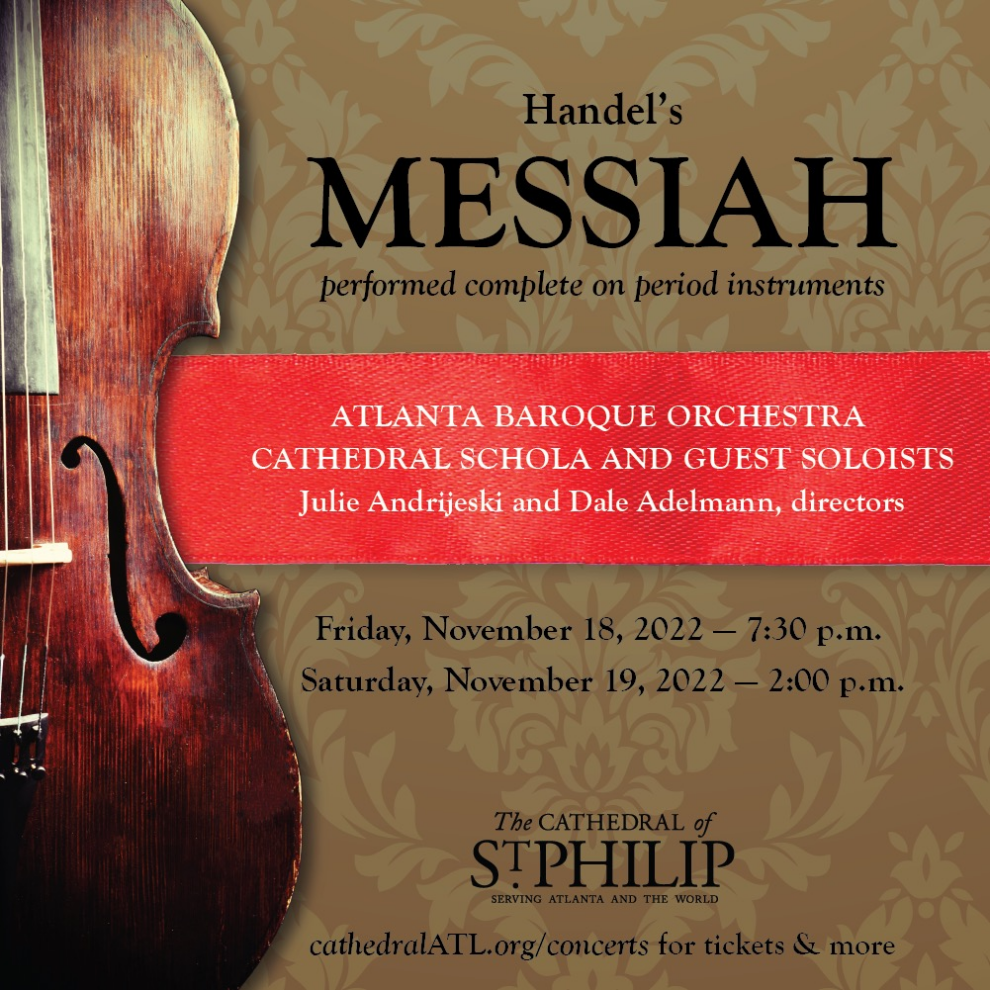 Friday November 18, 2022 07:30 PM EST
Cost: $15-$150,
USER SUBMITTED
From the venue:
Julie Andrijeski and Dale Adelmann, directors
Raha Mirzadegan, soprano
Raquel Winnica Young, alto
Karim Sulayman, tenor
Mischa Bouvier, bass
Sure, you've heard Handel's Messiah, but have you heard the entire original version as premiered in Dublin, 1742? With historical gut-strung instruments and natural trumpets, with a Grammy Award winner soloist and choir that will nuance lines according to eighteenth-century practice, all geared to deliver this work as the composer imagined? The ABO and Cathedral Schola join world-class soloists to bring you a uniquely moving performance of Handel's greatest hit. Indeed, there was such enthusiasm for the premiere of Handel's Messiah that ticket holders were requested to leave their swords and dress hoops at home to make way for the over-capacity crowd! So come… you won't want to miss this extravaganza that will "charm the ravished Heart and Ear" and bring "exquisite Delight" to all (Dublin Journal, 1742).
More information