Event Scheduled
Let's Ride + Centric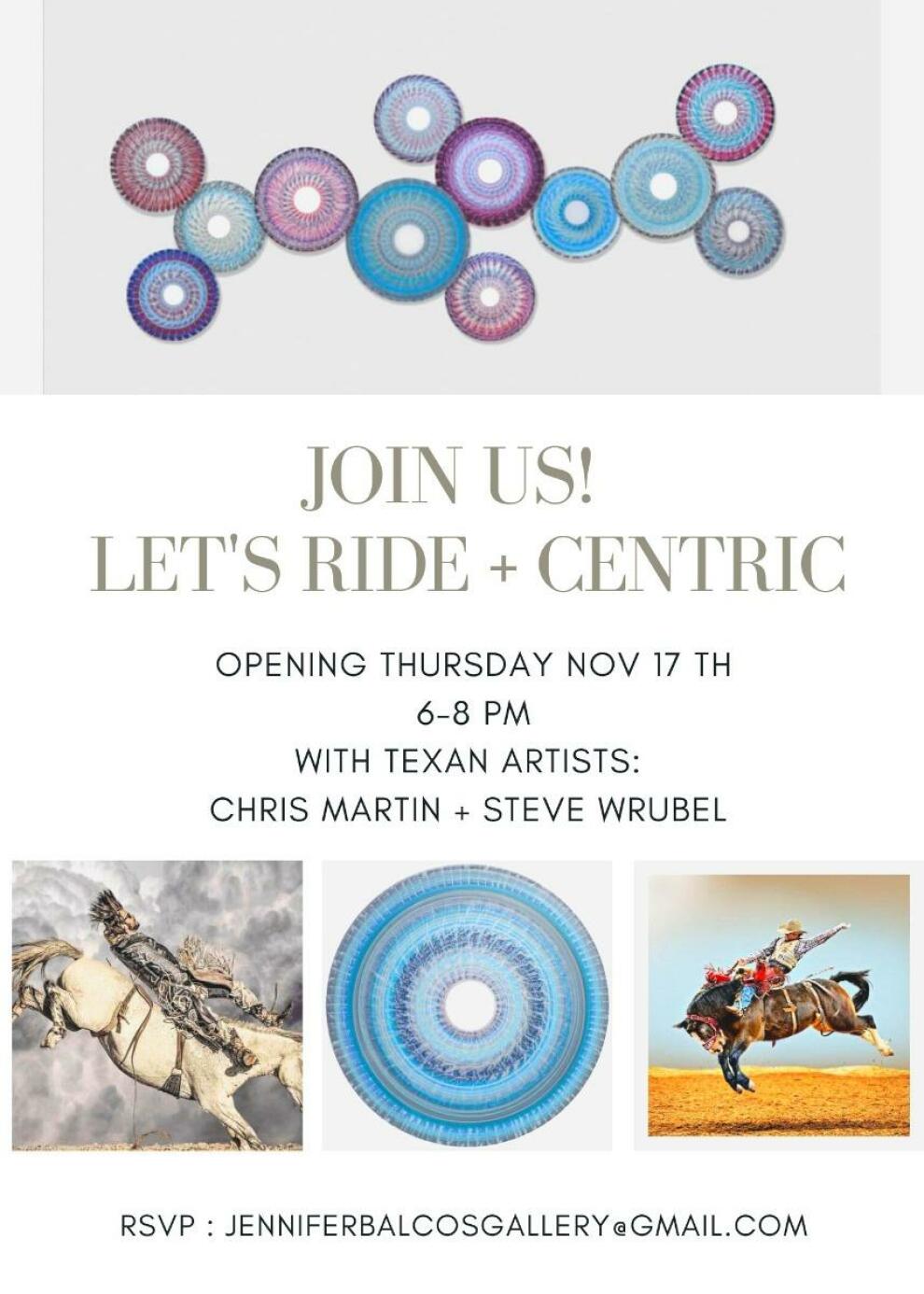 Thursday November 17, 2022 06:00 PM EST
Cost: Free ,
USER SUBMITTED
From the venue:
Categories: Art Gallery Show
Please Join Us!!! Thursday , Nov 17th from 6 til 8 PM
Featuring two new artists:
CHRIS MARTIN & STEVE WRUBEL!The group show will feature new works from the two amazing Texan talents.
The Jennifer Balcos Gallery is coming full circle with Centric the first Atlanta exhibition dedicated solely to his coveted and collectible discs. Since debuting his first discs for a commissioned installation of 35 pieces in 2011, successive series have continued an evolution of iterations that play with rhythmic and eye-catching geometry. In 2016, he presented the discs at Art Miami with a huge installation for their Wynwood show. Heavily influenced by nature, Vorticity is inspired by the eye of the storm and resulting circular patterns. Sizes will range from 24 to 48 inches in diameter.
More information