Event Scheduled
Night Kap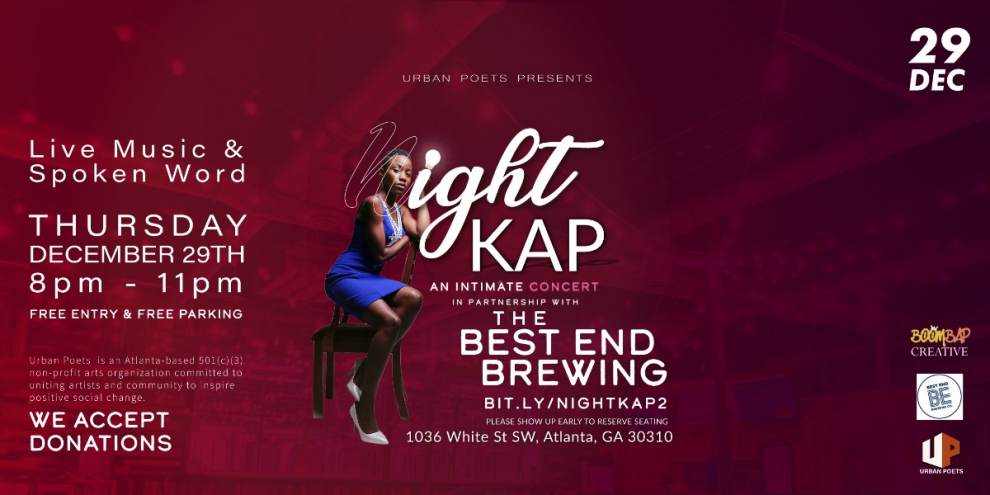 Thursday December 29, 2022 08:00 PM EST
Cost: Free
From the venue:
Night Kap is Atlanta's best intimate concert! Join us Dec 29th, this event is free to the public! Live music & poetry.
Urban Poets is an non-profit arts organization committed to uniting artists and community to inspire positive social change. During our events we ask for donations like toiletries to go towards helping displaced citizens.
This is a charity event to raise awareness of homelessness in Atlanta.*Donations are giving to people who are displaced around Downtown Atlanta*
When: Thursday, December 29th 2022
Location: The Best End Brewing 1036 White St SW, Atlanta, GA 30310
Time: 8:00 pm to 11:00 pm
This is a FREE Concert but we accept donations!
Tickets are not required to attend the event, but they are recommended for guaranteed entry.
For more information visit:
www.facebook.com/groups/urbanpoet
Follow Us on Instagram: @boombapurbanpoets
More information