Event Scheduled
Michal Menert + Late Night Radio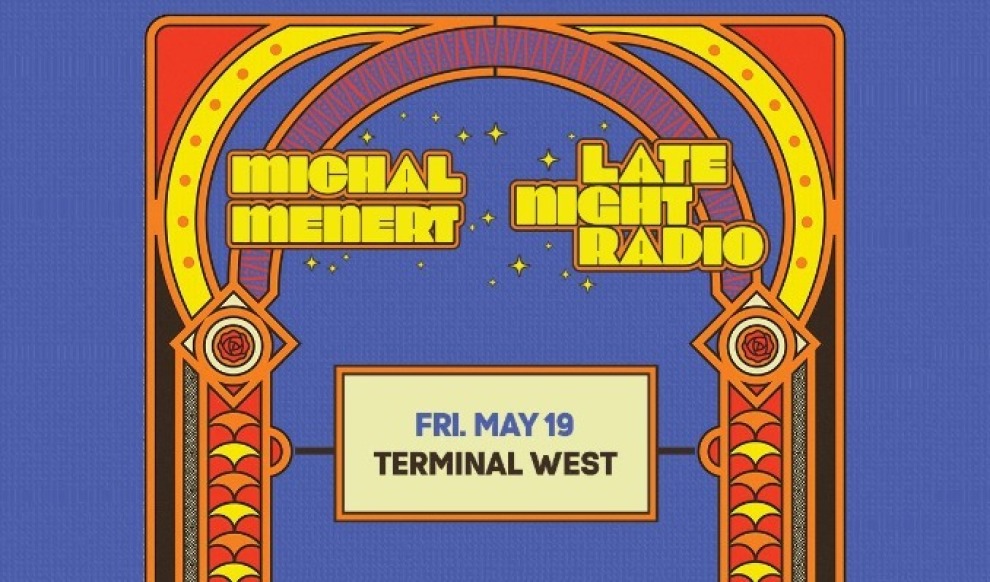 Friday May 19, 2023 09:00 PM EDT
Cost: $18.00 - $20.00
From the venue:
A youth steeped in a broad swath of both Eastern and Western musical traditions gives Michal Menert a deep palate from which to draw. Menert's style of production combines vintage vinyl sample collage with analog synths and a futuristic hip hop element, creating a soulful blend of nostalgia and innovation.

Menert co-produced the chart topping Pretty Lights album Taking Up Your Precious Time, and was the first artist to join Pretty Lights Music. His debut solo album Dreaming of a Bigger Life was released in 2010, followed by 2012's mega-LP Even If It Isn't Right. In 2015 Menert released Space Jazz, and also dropped the debut album by his band Michal Menert & the Pretty Fantastics. Soundfuse called the band's 2nd album, From the Sea, "One of the best albums of 2018 without a doubt." In late 2022, Michal will be releasing another album on Philos Records that highlights his return to form and is an exciting and long anticipated next step for fans and music lovers alike.

Menert's reputation as a live performer is well known. He brings his music to fans nationwide via both his septet, Michal Menert & The Pretty Fantastics, and his 22-piece all-star ensemble the Michal Menert Big Band. Menert has shared the stage with musical luminaries including Run The Jewels, STS9, and more, and played legendary venues including the Fillmore Auditorium in Denver, The Gorge in Washington and Red Rocks Amphitheater.

His collaborations have led to the formation of myriad ongoing side projects including Manic Menert (with Manic Focus), Half Color (with Paul Basic), and work with artists like Eliot Lipp, Mux Mool, Break Science, and more. Additionally, Menert handled sound design for the Dead & Co tours, and co-produced Mickey Hart's 2017 LP RAMU as well as his 360 Surround Sound performance at the Hayden Planetarium in New York City. Committed to a community driven approach to collaborative creativity, Menert works hand in hand with producers he chooses for his own record label, Super Best Records.
More information