Event Scheduled
Travelin' Through Appalachia (10th anniversary celebration)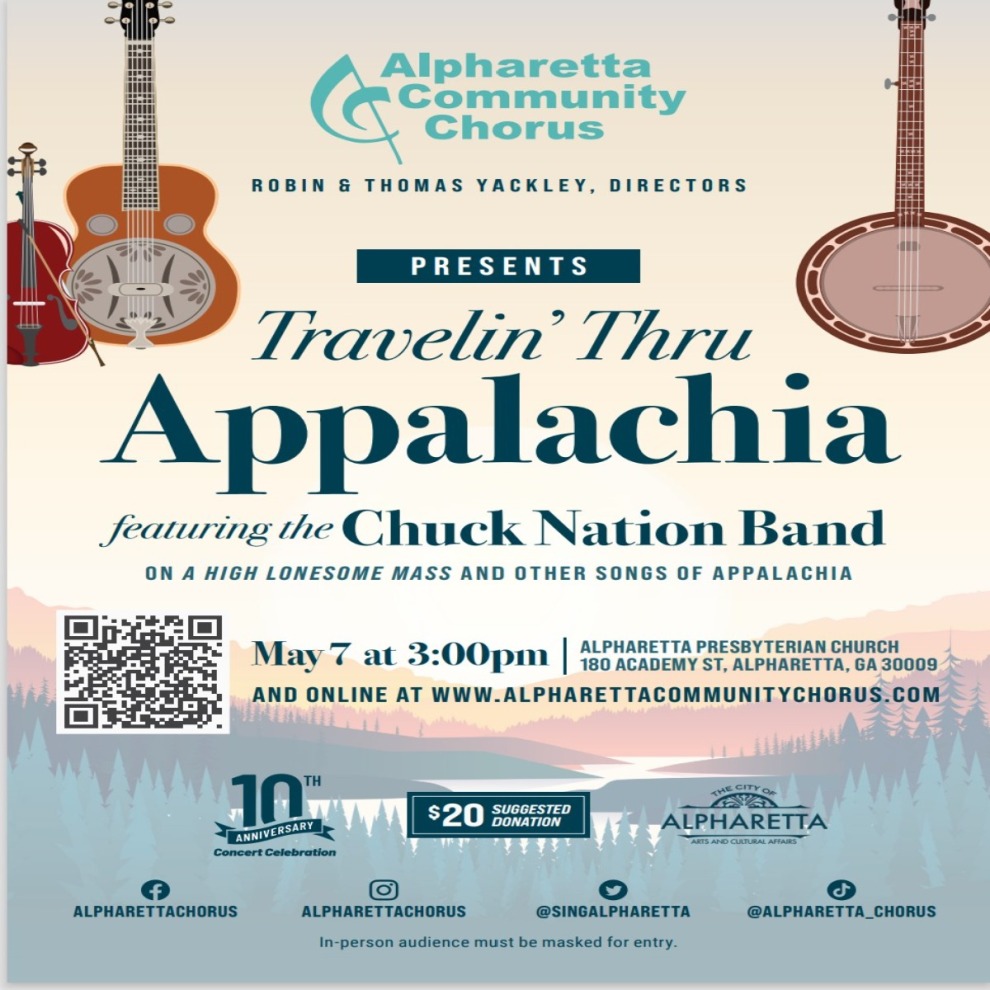 Sunday May 7, 2023 03:00 PM EDT
Cost: $20
USER SUBMITTED
From the venue:
when: Sunday May 7 @ 3:00 PM EST
Where: Alpharetta Pres. Church, 180 Academy Street, Alpharetta 30009
What: The Alpharetta Community Chorus 10th season concert featuring Chuck Nation Band for Appalachian music, including songs by composers such as Tim Sharp, John Wykoff , David Chase and Dolly Parton.
Live stream online at alpharettacommunitychorus.com.
Title: Travelin' Thru Appalachia.
suggested $20 donation.
chorus #livestream #metroatlanta #livemusic #alpharettacommunitychorus #alpharettachorus #music #tenthseason
More information