Event Scheduled
1830EST Artist Talk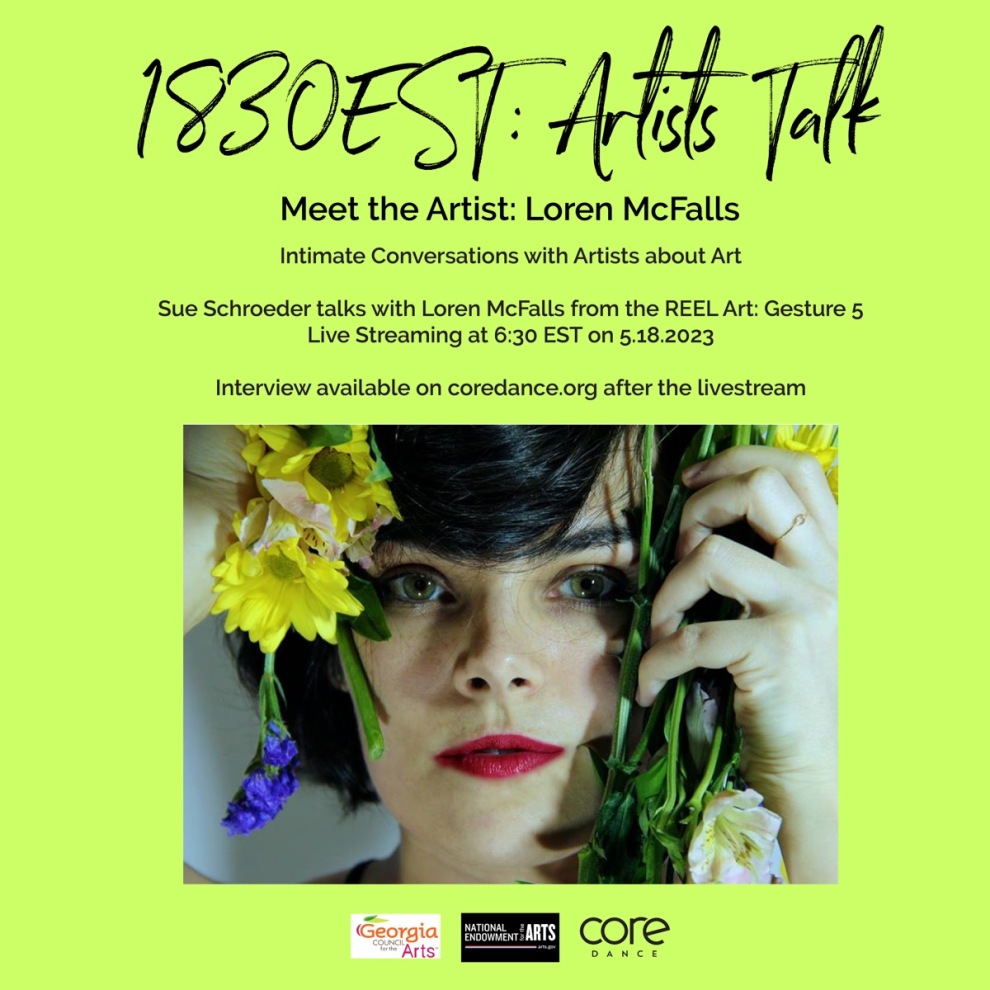 Thursday May 18, 2023 06:30 PM EDT
Cost: Free
USER SUBMITTED
From the venue:
Categories: Artist Talk
1830EST: Artists Talk was initiated in 2021 to cultivate community in response to the pandemic, when live experiences were not possible. The ongoing pandemic disrupted the rhythms of everyday life, prompting us to reconfigure how we connect, communicate, and work together.
For Core Dance's 2022-23 1830 EST: Artist Talk Series, Loren McFalls will discuss her film "|community|" which premiered as part of our 2022-23 REEL Art Commissions.
About "|community|" McFalls says:
"I wanted to bring together a group of humans who didn't necessarily know each other. Bringing together our unique experiences, we created a micro-community in the making of this piece. I want to evoke a sense of community building as we, as a group, work together and explore movement."
More information