Event Scheduled
Fathers Day Weekend at The Fringe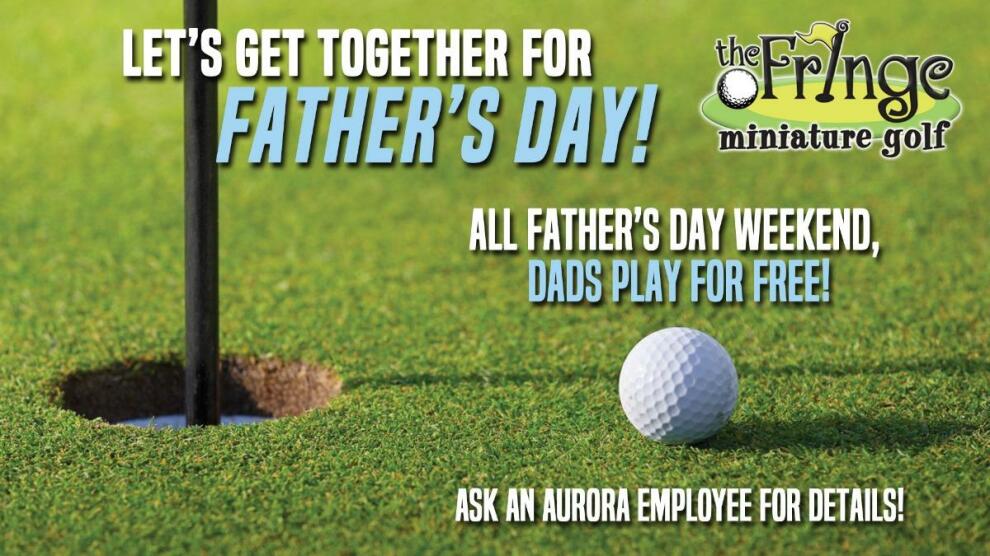 Friday June 16, 2023 10:00 AM EDT
Cost: $6.00-$ 13.50 ,
USER SUBMITTED
From the venue:
Categories: #MiniGolf #Games #Outdoor #Entertainment #FathersDay #Dads #AuroraCineplex #TheFringe #MiniGolfCourse #Roswell
DADS PLAY FREE MINI GOLF on Father's Day Weekend
Friday June 16th –Sat June 17th –Sun June 18th
at The Fringe Miniature Golf Course
Mini Golf is open: 10am-10pm Daily
All Father's Day Weekend, Dads play for FREE with at least one regular child or adult ticket! That's Friday, Saturday, and Sunday !

Fun for all ages--we have putters for little hands, and small, medium and tall putters for all ages to enjoy playing.
Play One Course ( 18 holes) / Both Courses ( 36 Holes)
$ 9.00 for Adults/ $ 13.50 Both Courses
$ 6.00 for Seniors (55+) / $ 9.00 Both Courses
$ 6.00 Children ( 3-12) --2 and under free / $ 9.00 Both Courses
Area 51: Aurora Cineplex and The Fringe Miniature Golf
5100 Commerce Parkway, Roswell, GA 30076
ph: 770-518-0977
www.a51fun.com
https://linktr.ee/auroracineplex
HoursMovies and Mini Golf10am-10pm Daily all Summer!
More information