Event Scheduled
Got That on Vinyl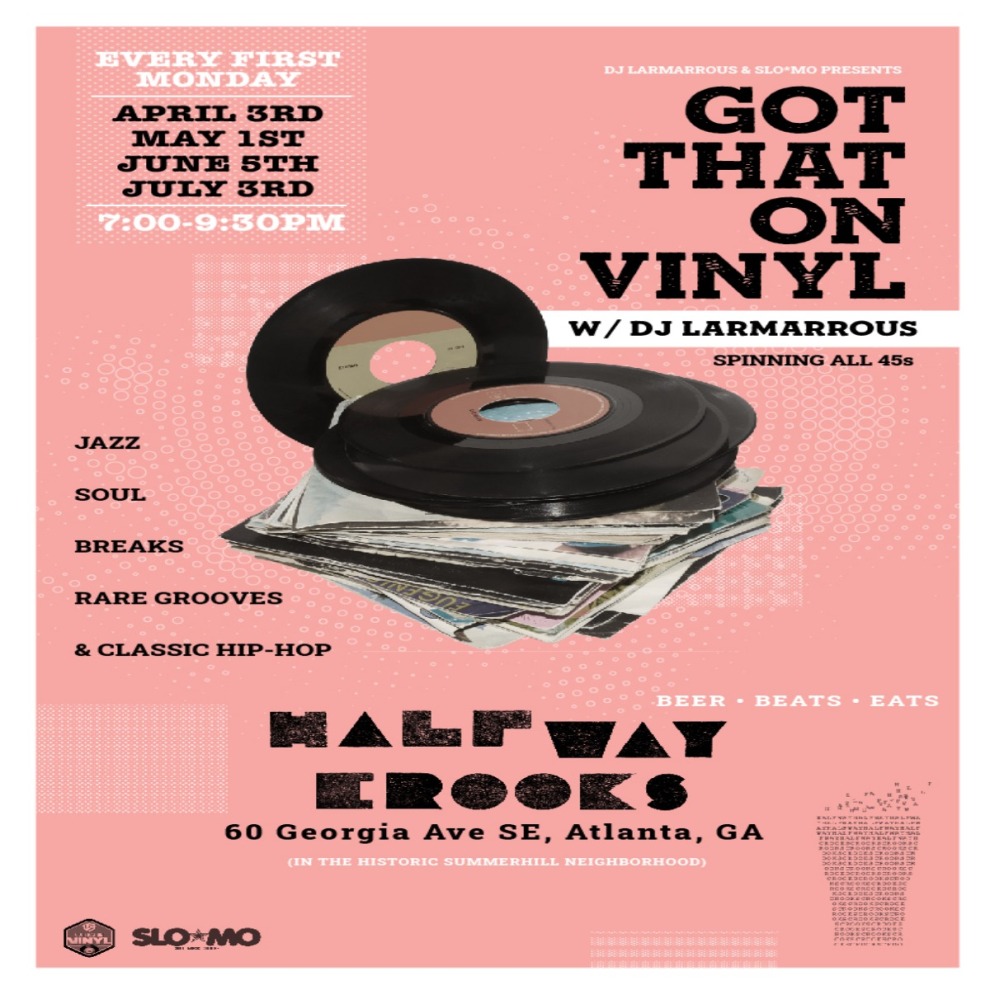 Monday June 5, 2023 07:00 PM EDT
Cost: Free
From the venue:
Recurring event - the first Monday of each month!
When? June 5, from 7 p.m.-9:30 p.m. (kitchen closes at 8:30)
Where? Halfway Crooks Bier Cafe
This is an ALL VINYL event in collaboration with slomo media.
Soul! funk! jazz! classic hip-hop! rare grooves! all on 45 records!!!
no cover! free parking!
More information