Fermented Things: Haunted Warehouse, Concert, and Fall Marketplace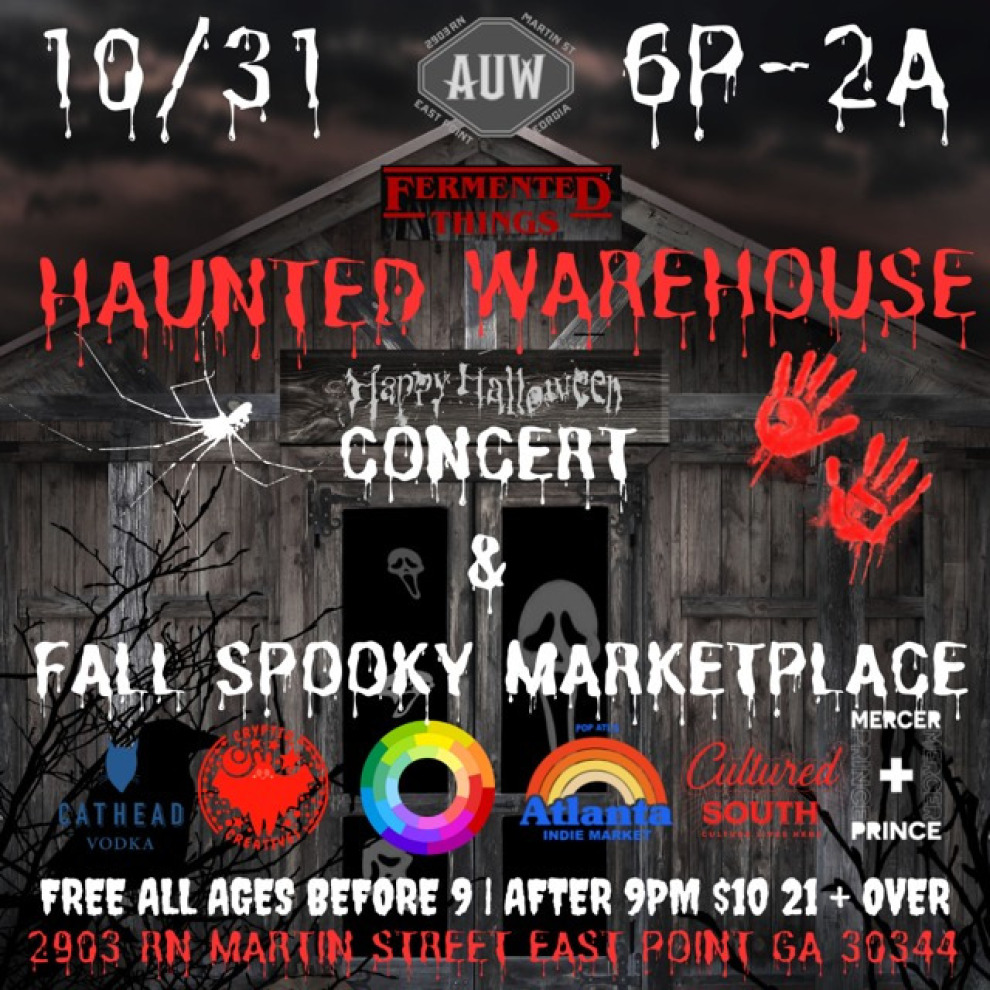 Tuesday October 31, 2023 06:00 PM EDT
Cost: Free-$50
USER SUBMITTED
From the venue:
Located at the site of BRIMBORN STEELWORKS from STRANGER THINGS and the First EVER brewery in East Point, GA!
Step right up, ladies and gentlemen, to the most spook-tacular event of the year! Deep within the heart of this haunted warehouse, an eerie symphony of spine-chilling spooky fun awaits.
Picture this: the flickering glow upon steel walls, while the chilling wind whispers its secrets amongst a variety of vendors. Amidst the cobwebs, a stage stands as the epicenter of an otherworldly concert. The air is thick with anticipation as the musicians send shivers down your spine. Prepare to be enchanted by the haunting melodies that will echo through the depths of your soul, while specters silently sway to the rhythm.
Get ready to scream, sing, and succumb to this haunted warehouse and concert extravaganza; alongside pumpkin carving stations, photo booths, scavenger hunt and more!
More information