The Great Indoors / Novanauts / MENU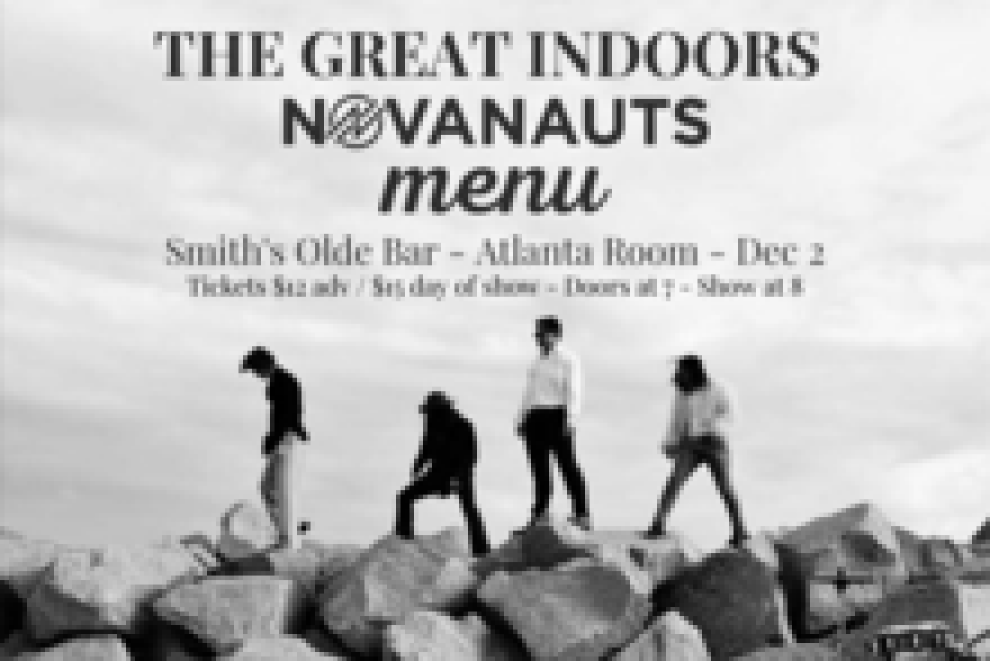 Saturday December 2, 2023 08:00 PM EST
Cost: $12.00
From the venue:
Event Description
The Great Indoors are bringing forth a melodic and immersive sound that is as unique and modern as it is nostalgic. Hailing from North Carolina and Turning out their debut releases with Platinum-Awarded producer Dan Dixon in Atlanta, Georgia, the band is set to make their mark in the landscape of modern popular music. The Great Indoors' newest single, 'Music You Can Play At Home' is at equal times a reflection of loneliness, as well as an expression of hope, delivered in a spacious atmosphere.

With expansive riffs, soaring vocals, hard hitting grooves, and lush soundscapes, Luke Galloway and Brett Batson set out as Novanauts. A high-energy blend of electronic and alternative rock, their optimistic and sonically ambitious style is captured in their latest work 'Distracted' and 'Out In The Open' produced by Lee Dyess. Fans of Muse, Mutemath, and 2000s emo/pop punk will find themselves at home in a genre blending rock fest fueled with a spirit of introspection and desire for positive action.

Combining a desire to positively impact the social environment of the world and a tendency to stumble out of the boundaries of traditional pop writing, MENU delivers a visual and auditory voyage that leaves listeners wanting to call that old friend.
More information