Little Five Points/NE ATL Outdoors
The paved and popular 2.25-mile path is part of the larger 22-mile loop of parks, trails, and transit known as the Atlanta Beltline that is changing t... |
more...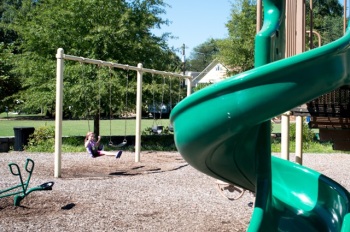 The site of the former Grant School, now Cabbagetown Park, marked the last option for developing a substantial swath of greenspace within the Cabbaget... |
more...
A 55-acre greenspace with outdoor pool, tennis courts, playground, picnic area, and recently restored soccer field sits in the middle of the neighborh... |
more...
Deepdene Park is the largest and easternmost stretch of the Olmsted Linear Parks on Ponce De Leon Avenue, situated between the city of Atlanta and Dru... |
more...
Spanning a whopping 210 acres, this is one of the largest city parks in Atlanta. Dog walkers can admire the park's permanent art installations along t... |
more...
Located at the heart of Emory's campus, this park is free to the public during daylight hours. On warm days, the park is full of runners, families, an... |
more...
The result of a public-private partnership between the City of Atlanta, DeKalb County, and Fernbank Inc. that includes six segments — Oak Grove, Shady... |
more...
The Stone Mountain Trail begins near Georgia Tech and runs thru Freedom Park continuously to Stone Mountain Park. The trail is 19 miles long with path... |
more...
---
Little five points Neighborhood Guide - Parks and Outdoors