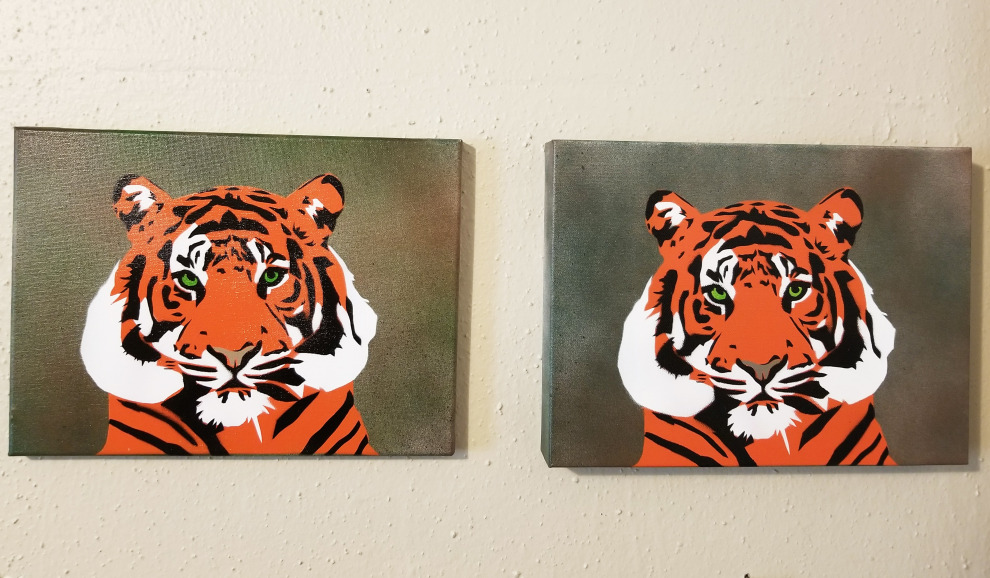 Price: $70-$100
This 9" x 12" Spray Painted Tiger Canvas is available on both the Standard 1/2" Canvas ($70) and the Gallery 1.5" Deep Canvas ($100). This were handmade in our studio in East Atlanta.
Items are ready to ship for the holidays and can be found at my Etsy shop or by contacting me directly.
Buy it here: www.chwdog.com
Contact: chw at chwdog.com
Items Betweeen $50 and $300
About the Retailer
I am a self-taught disabled Artist who grew up in the suburbs of Atlanta now living outside L5P. Art is my physical and mental therapy from chronic pain. I enjoy working with spray paint, fire and wood. I started out in the late 90's supporting Atl's local music scene, then in the early 2000's I... |
more...
Return to the furniture store