>>

Restaurant

>>

Vietnamese

>>

Top Ten Places for Pho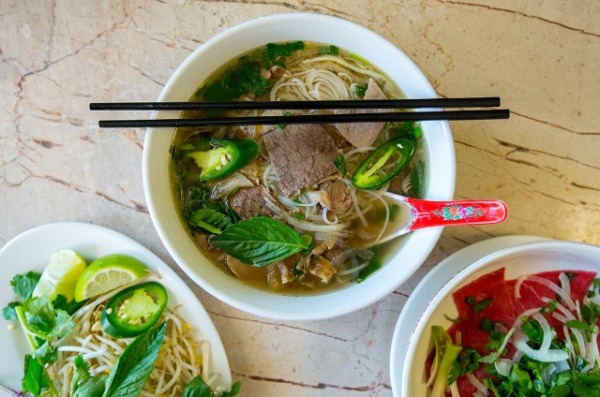 Here's our list of Top Ten Places for Phom - would you help us narrow it down? To vote, click the box to the right of the places you think deserve to be on the list and we'll keep a running tally of the vote. When you are done, click the Vote Now button at the bottom to save your selections. Every person has two votes to cast in this category. 
If you don't see your favorite, use the search box to check our listings. Still don't see it? Leave us a comment below and we'll add it.
array(12) {
  [124]=>
  int(1)
  [742]=>
  int(1)
  [2429]=>
  int(1)
  [7063]=>
  int(1)
  [478389]=>
  int(1)
  [478393]=>
  int(1)
  [478394]=>
  int(1)
  [478396]=>
  int(1)
  [478398]=>
  int(1)
  [478399]=>
  int(1)
  [492089]=>
  int(1)
  [492090]=>
  int(1)
}