Atlanta Design Festival
Atlanta Design Festival 2021 MARTA RailTalk, Bouke Bruins & Dan Wubben
---
---
The Design Economy
Most people do understand that design has something of a role in our everyday life. It shapes the products and services we use and the world we live in. However, not everyone understands the impact of design's real potential in Atlanta's economic growth.
The Atlanta Design Festival seeks to develop Atlanta's growing design economy revolution including promoting industry, commerce and culture. Billions annually is spent directly and indirectly on design in Atlanta and the southeast; and decision-makers are increasingly looking for new and imaginative products and solutions that bring bold ideas to life.
MA! Design is Human
The Atlanta Design Festival (formerly Design is Human Atlanta) is organized by MA! Design is Human, a creative enterprise platform helping to grow brand awareness and sustainable prosperity in design.
MA! Design is Human is dedicated to use its expertise in helping Atlanta and businesses understand what a design economy means to economic growth and where resources are best invested. Founded in 2007 by Bernard McCoy (founder) and Elayne DeLeo, MA!'s expertise integrates design and marketing into an eco system of valued services and industry events to grow the international design economy and connect professionals preoccupied with the best design can offer.
Design is Human—the philosophy
Something for everyone, no matter the scale. Design is Human desires to develop the human capabilities around creative knowledge industries and commerce, building lasting relationships and creating culture is how its done. Having confidence and the diversity in Design is Human programming and events attracts visitors to Atlanta for years to come. If you can imagine it, Design is Human is for you and your business.
Design is Human interests includes exploring exciting and innovative ways to improve infrastructure in and around cities. The recently launched Van-Gogh Roosegaarde bicycle path located in the Netherlands is admired the world over and successfully demonstrates how cities can be more attractive and human.
Bold architecture and interior design like that of Atlanta practices bldgs and TaC Studios introduces the latest trends in sustainable materials, architectural systems, residential, commercial and contract design to a captive audience of decision-makers and general public preoccupied with design on a daily basis and in business.
Atlanta Design Festival presents newsworthy trends in cutting-edge architecture and design, modernity, sustainability, social responsibility, and contemporary culture at an elevated level happening all around Atlanta.
Activities run over 9 days with many unique events such as presentations, talks, films, exhibitions, installations and more. The festival is the Southeast's largest design event exclusively to promote bold contemporary and international design."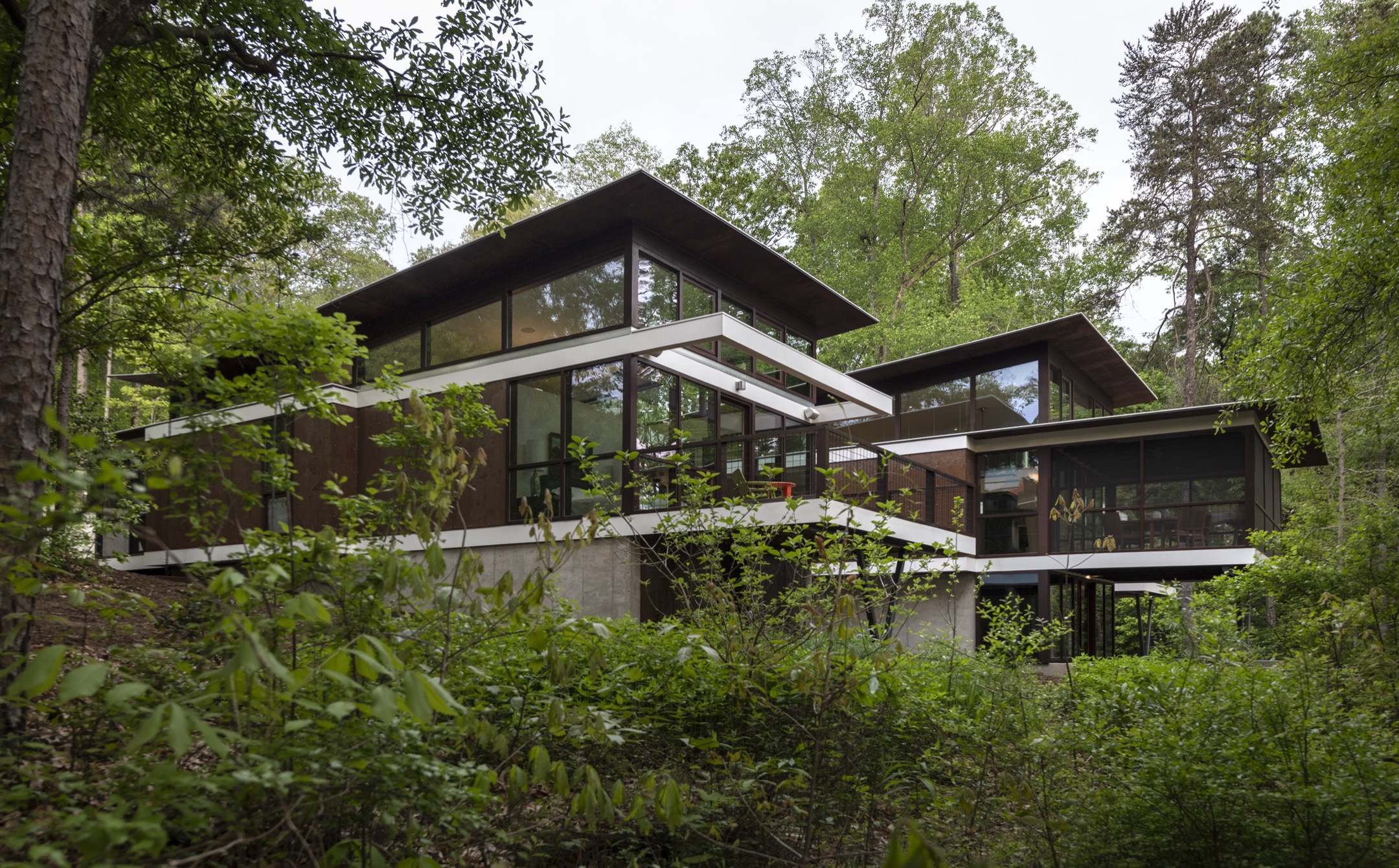 MA! Architecture Tours: Atlanta, GA (Tour)
Since 2007, Atlanta Design Festival has presented a series of architecture tours providing exclusive access to the best residential, commercial and contract design in the city, and introducing the latest trends in sustainable materials, architectural systems, and interior design to a captive audience of decision-makers and general public. More Info & Purchase Tickets.
Arabidopsis Symphony Outdoor Installation (Exhibition)
Arabidopsis Symphony shows us that there is more to a simple plant than meets the human eye. In this interactive outdoor experience involving augmented reality and music, visitors dive into the lively inner world of the 'Arabidopsis Thaliana' — an inconspicuous plant that exists all around the world, but grows and develops differently due to local climate, weather and soil conditions. Through complex adaptations in genes and hormones, the Arabidopsis Thaliana directly responds to changes in its environment (day or night, rain or sunshine). For this reason, it is the 'lab rat' among plants.
In Arabidopsis Symphony, these invisible processes are translated into an immersive experience that tells us: plants are not that different from humans after all — we are all part of the same system. The artwork combines augmented reality with an ever-changing musical composition. Walk through a field of human-sized plants while witnessing how real-time environmental changes influence their growth. The experience is unique everytime and everywhere: a rainy night in Georgia will look and sound completely different from a sunny afternoon in Vienna. Come back again, and discover a new environment-based composition. More Info & Purchase Tickets.
Nabr: Addressing the Housing Crisis with Sustainability & Equity (TALK)
Speaker: Cara Eckholm, Nabr CRO
America's housing stock is undesirable, unattainable, and unsustainable. Building more apartments available for sale is key to solving housing access and climate issues. Nabr is a new type of consumer-first housing company and the first to deliver custom, sustainable apartments at scale.
Nabr treats housing like a true consumer product—their goal is to make buying a custom, net-zero emissions apartment as simple as buying an electric car. They have built a platform to transform the process of finding, designing, purchasing, and living in a home that fits your unique lifestyle and financial situation. Nabr's first development is coming soon to Silicon Valley. Their vision is to reinvent how urban housing is developed and distributed globally to make home ownership more attainable to the mass market. More Info & Purchase Tickets.
Creating An Inclusive and Culturally Vibrant Atlanta by Atlanta City Studio (TALK)
Presented by Doug Young, Interim Director
The Office of Design of Department of City Planning, City of Atlanta
The Office of Design of the Department of City Planning provides leadership for the physical design of the city. It accomplishes this through the design of physical plans for the logical organization of our future city, (the Planning Studio), creation of vibrant public spaces that cultivate public life (the Public Space Studio), and architectural guidance, including preservation, of high-quality buildings that contribute to a cohesive public realm (the Historic Preservation Studio). This work is framed by Atlanta City Design and driven by the desire to design a city for everyone in the most inclusive way possible. More Info & Purchase Tickets.
---
Atlanta Design Festival 2021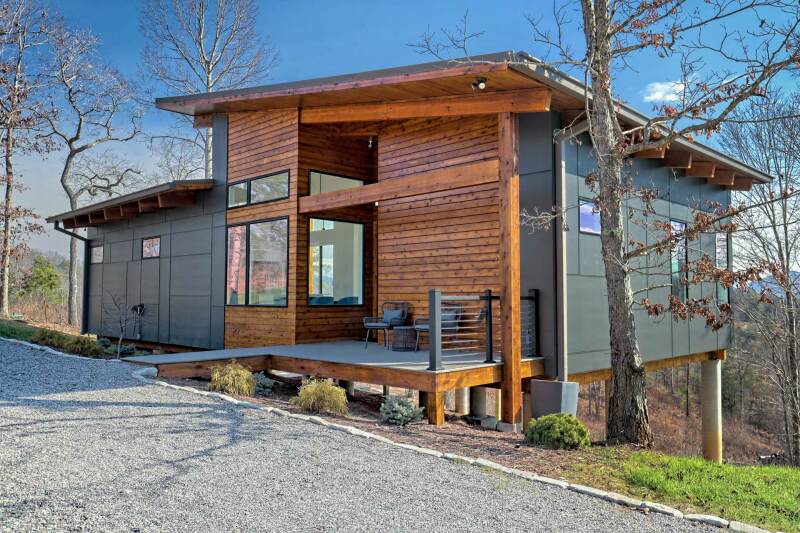 News About the Design Festival
Past Coverage
---
Atlanta Design Festival 2021 - Design is Human in Atlanta