Apres Diem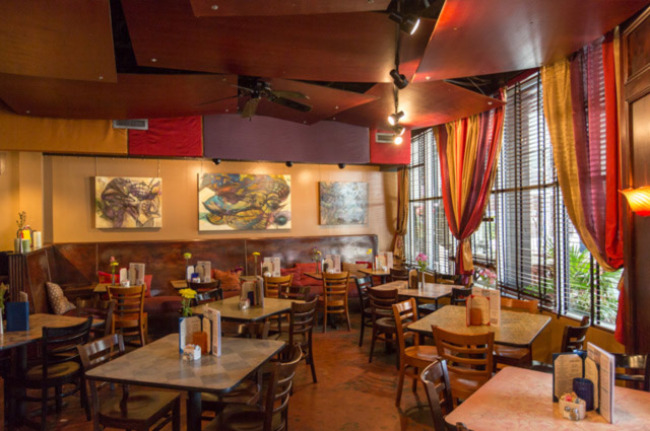 Cozy bistro with an eclectic menu. A nice stop before or after a film at Midtown Art Cinema.
Wednesday March 16, 2016 08:00 PM EDT
GA Burners hosts a St. Patrick's Day meet and greet for Burning Man enthusiasts, however the event is open to everyone. [
click here for more
]
Wednesday January 28, 2015 07:00 PM EST
Who: Fearless Vixen Productions & BodyWealth and WellbeingWhat: Cool People Mingle, a networking group for the laidback folks ; good vibes, cash bar When: Thursday, January 29th from 6-9pmWhere: Apres Diem in MidtownWhy: Because we think cool people should know each otherHow: Casual, relaxed and ... [
click here for more
]
931 Monroe Drive N.E.
Atlanta
,
GA
30308
(404) 872-3333
apresdiem.com
Restaurant
Hours
Monday: 11:00 AM – 11:00 PM
Tuesday: 11:00 AM – 11:00 PM
Wednesday: 11:00 AM – 11:00 PM
Thursday: 11:00 AM – 11:00 PM
Friday: 11:00 AM – 11:30 PM
Saturday: 11:00 AM – 11:30 PM
Sunday: 11:00 AM – 10:30 PM