Atlanta Botanical Garden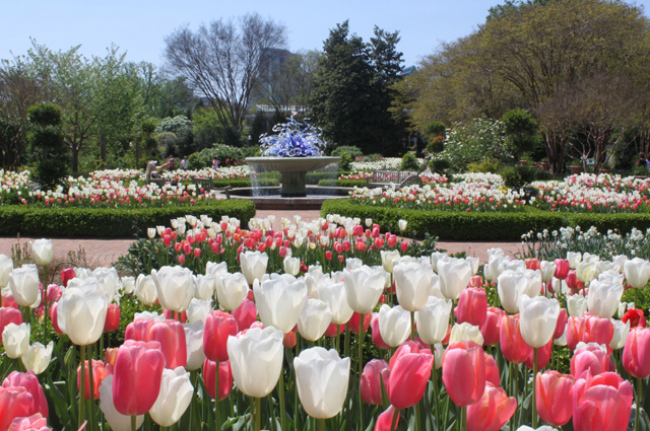 Atlanta's most fragrant attraction blooms with more than 3,000 ornamental plants spread over 30 acres adjacent to Piedmont Park, including a rare 15-acre urban forest. There is a 600-foot Canopy Walk situated 40 feet high, and regular exhibitions and concerts in the gardens.
Friday May 20, 2022 09:00 AM EDT
The exhibition, presented May 7 – Oct. 16, features 18 installations of nearly 70 museum-quality metal sculptures inspired by the Japanese art of folding paper that are the creations of Santa Fe artists Kevin and Jennifer Box. Throughout the Garden will be large-scale sculptures of flying birds, eme...
Cost: $22-$30
1345 Piedmont Ave. N.E.
Atlanta
,
GA
30309
(404) 876-5859
atlantabg.org
Park, Tourist Attractions
Hours
Monday: 5:00 – 11:00 PM
Tuesday: 9:00 AM – 4:00 PM
5:00 – 11:00 PM
Wednesday: 9:00 AM – 4:00 PM
5:00 – 11:00 PM
Thursday: 9:00 AM – 4:00 PM
5:00 – 11:00 PM
Friday: 9:00 AM – 4:00 PM
5:00 – 11:00 PM
Saturday: 9:00 AM – 4:00 PM
5:00 – 11:00 PM
Sunday: 9:00 AM – 4:00 PM
5:00 – 11:00 PM