See our
guide to COVID-19 in Atlanta
(this page last updated ) Temorarily Closed.
Jamrock Restaurant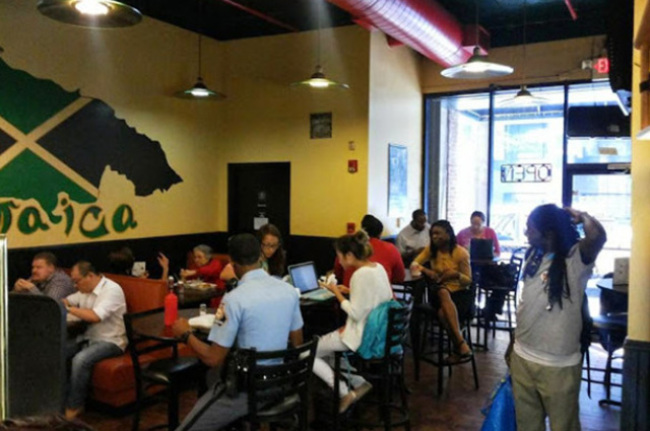 No-frills authentic Jamaican restaurant near Underground Atlanta. Eat-in or take-out. Lunch specials, sandwiches, one love patties, stews, and stir-fry dishes.
Saturday December 8, 2018 07:00 PM EST
Venue: Jamrock South Bar & Grill, 265 Jonesboro Road, Jonesboro, GA 30236 Join us for a Sip and Paint event where you will design your own custom wine glass! Whether it's a gift for yourself or for a friend, you have the power to create a beautiful masterpiece, hand-painted by YOU! Your entry will i...
Cost: $25.00
Hours
Monday: 10:00 AM – 6:00 PM
Tuesday: 10:00 AM – 6:00 PM
Wednesday: 10:00 AM – 6:00 PM
Thursday: 10:00 AM – 6:00 PM
Friday: 10:00 AM – 6:00 PM
Saturday: Closed
Sunday: Closed