Rathbun's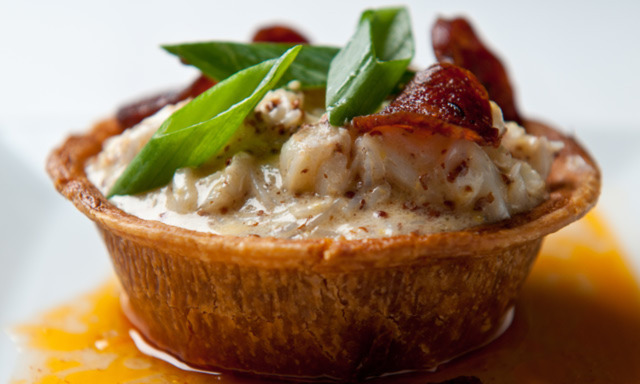 More than any other chef, Kevin Rathbun is responsible for defining the restaurant food of Atlanta: Practically every culinary trend and compulsion is represented here and, for the most part, Rathbun's does it bigger, better and bolder. Even after all these years, this is still a restaurant that we should be proud to define ourselves by.
Saturday August 23, 2014 08:00 PM EDT
Rathbun's is celebrating its 10th anniversary by having a three course dinner special. Reservations appreciated by telephone.
Cost: $25
Thursday February 13, 2014 07:00 PM EST
Prix-fixe menu with options.
Cost:
Saturday September 22, 2012 08:00 PM EDT
Join Rathbun's for a good old fashioned Southern BBQ with music, dancing, and drinks. Tickets are limited to the first 500 people. Cost is $65.00 per person all inclusive. Please note that the receipt that will be emailed to you will be your ticket. Please bring the receipt to the restaurant on the...
Cost: