Atlanta Jazz Festival at Piedmont Park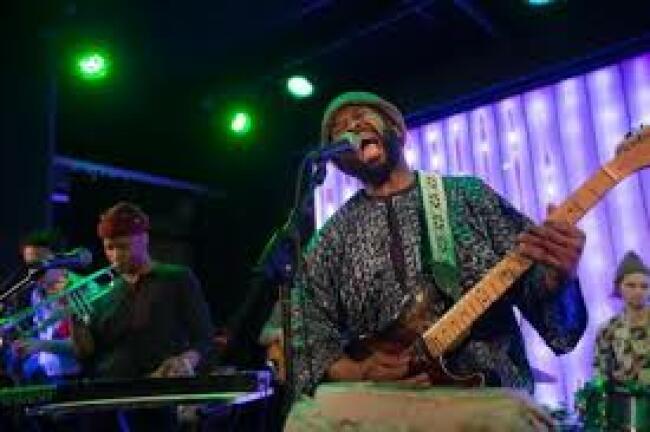 Atlanta Jazz Festival is regarded as one of the largest FREE jazz festivals in the country. An annual celebration of the music, culture and art of jazz begins in April and culminates each Memorial Day weekend, with an outdoor festival featuring jazz artists from all over the world.
The mission of the Atlanta Jazz Festival is to expose and entertain a diverse audience of Jazz aficionados, young Jazz enthusiasts and aspiring musicians to the rich heritage and variety of Jazz as an authentic form of American music.
Atlanta Jazz Festival is produced by the City of Atlanta Mayor's Office of Cultural Affairs (www.ocaatlanta.com). It is FREE and open to the public. Atlanta Jazz Festival is funded through the support of corporate sponsorships as well as Atlanta Jazz Festival, Inc., a non-profit entity dedicated to preserving the legacy of the Atlanta Jazz Festival.
Sunday May 24, 2020 09:00 pm EDT
A multi-faceted recording artist and songwriter, Kathleen Bertrand is a native Atlantan, whose soulful performances have graced two Olympic Games, two presidents, and countless appearances at jazz festivals worldwide. Bertrand's fan base spans the United States as well as Europe, Japan, Brazil, Au...
Cost: Free
Wednesday May 20, 2020 09:00 pm EDT
On Wednesday May 20, at 9 PM, check out my #AJFSessions performance on the @AtlantaJazzFestival's Facebook page. To learn more about the AJF Sessions series, use the link below and follow the #AtlantaJazzFestival on Facebook, Instagram, and Twitter.
Cost: Free
Saturday May 16, 2020 08:59 pm EDT
An emerging talent, Tony Hightower is known for his captivating performances and rich sound that bleeds through every note he sings. The singer/songwriter has performed on stages around the world and has worked with the likes of Outkast, Goody Mob, and Lionel Ritchie, just to name a few.
Cost: Free
400 Park Dr NE
Atlanta
,
GA
30306
404-546-6826
atlantafestivals.com
array(1) {
  [0]=>
  string(2) "27"
}

Non-Profit Organization, Music Promoter
Jazz
Hours
Noon to Midnight on Saturday May 25th
Noon to 11pm on Sunday May 26th