Ale Yeah!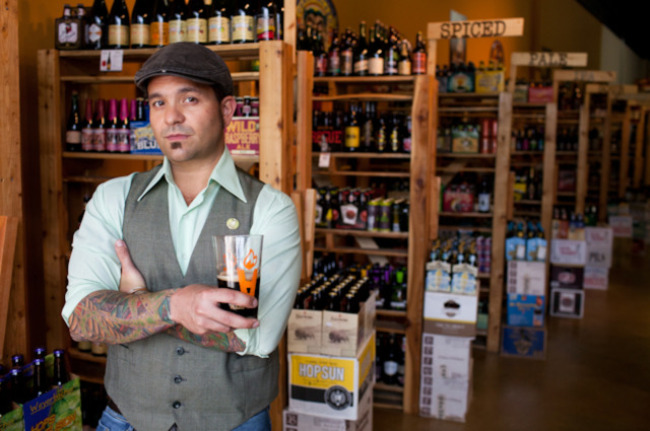 Eddie Holley's craft-beer haven located on the edge of Oakhurst between Avondale Estates and Kirkwood was one of the Atlanta metropolitan area's newest places to procure the finest in non-macro brews, from IPAs to imperial stouts to Belgian lambics.
Sunday June 25, 2017 12:30 PM EDT
Second Self's co-founder, Jason Santamaria, will be cooking on a Big Green Egg. Price includes full grilled lunch and Second Self beer. [
click here for more
]
Thursday November 5, 2015 07:00 PM EST
Beer expert Jeff Alworth talks the highly holy elixir, his book The Beer Tasting Toolkit, and does signings. [
click here for more
]
906 West College Ave.
Decatur
,
GA
30030
(404) 371-4331
aleyeahbeer.com
Beer, Wine or Liquor Store
Hours
Monday: 4:00 – 8:00 PM
Tuesday: 11:00 AM – 8:00 PM
Wednesday: 11:00 AM – 8:00 PM
Thursday: 11:00 AM – 8:00 PM
Friday: 11:00 AM – 9:00 PM
Saturday: 11:00 AM – 9:00 PM
Sunday: 12:30 – 7:00 PM