Local Three Kitchen & Bar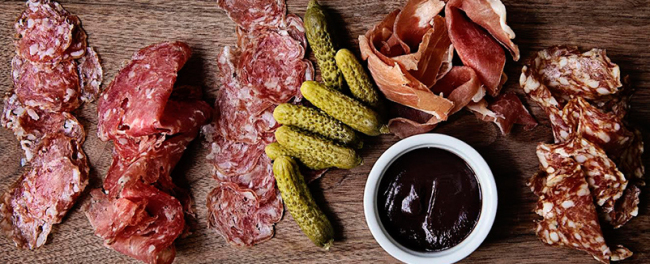 Local Three is the shared vision of Chris Hall, Todd Mussman and Ryan Turner. The three met in the fall of 2005 when Hall was the chef at the Sundial restaurant and Todd and Ryan had just opened Muss & Turner's, "The Little Deli that Could" in Smyrna. The three quickly became friends and over plenty of bourbon and great food, the plans for what would become Local Three emerged.
They thought they had everything on track to open in 2008 in the Medici building across from what is now Local Three, but the recession intervened, the government seized the building, and progress stalled. The three spent the next several years looking for a space to house Local Three, and in the summer of 2010, they signed a deal to take over what was then Joel Brasserie, formerly Joel Restaurant. With the help of Ai3 (local architects and friends) and Tracy Hartley, the three spent the summer and fall reinventing the dining room. In December of 2010, Local Three opened.
3290 Northside Parkway N.W.
Atlanta
,
GA
30327
(404) 968-2700
localthree.com
Restaurant
Hours
Monday: 5:00 – 9:00 PM
Tuesday: 5:00 – 9:00 PM
Wednesday: 5:00 – 9:00 PM
Thursday: 5:00 – 9:00 PM
Friday: 5:00 – 10:00 PM
Saturday: 5:00 – 10:00 PM
Sunday: 10:00 AM – 2:00 PM
5:00 – 9:00 PM