Blind Willie's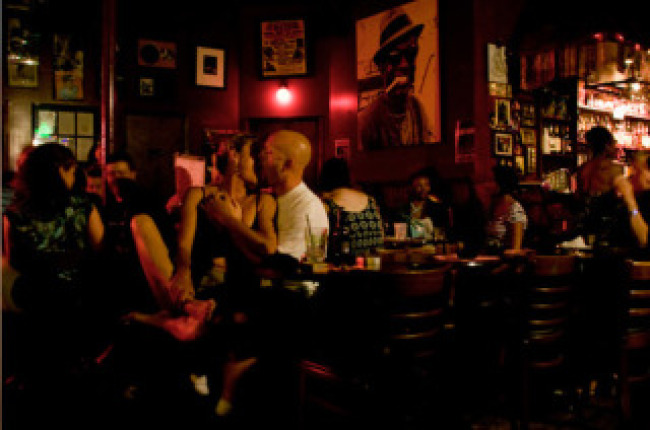 A local blues, jazz, and roots institution that's been around for more than 25 years. The North Highland Avenue storefront, with its signature guitar-wielding neon alligator, has persevered through an unpredictable economy on the strength of the roots-based music that regularly fills the dimly lit room.
Thursday August 1, 2019 08:30 pm EDT
Heather Luttrell and the Possumden have been peddlin' their whiskey-soaked traveling show of Blues and Americana up and down the East Coast tirelessly for the past 10 years, gaining fans, notoriety and a few speeding tickets. Sharing stages with everyone from Lynyrd Skynyrd to Ani Difranco, playing ...
Cost: $7
Wednesday August 7, 2019 08:00 pm EDT
Doors at 7pm, live music at 8:30.
21+, non smoking, no cover
Cost: Free
Saturday August 31, 2019 09:30 pm EDT
With his fiery guitar and lap steel playing, his trailblazing, instantly memorable songs and gritty, unvarnished vocals, Birchwood is among the most extraordinary young stars in the blues. Birchwood's high-octane blues—at once deeply rooted, funky and up-to-the-minute—are played with passion and hon...
Cost: Free
828 N Highland Ave NE
Atlanta
,
GA
30306
(404) 873-2583
blindwilliesblues.com
array(1) {
  [0]=>
  string(2) "27"
}

Entertainment Business,Night Club,Live Music Club
Hours
Mon: Closed
Tue: Doors at 7, music at 8:30
Wed: Doors at 7, music at 8:30
Thu: Doors at 7, music at 8:30
Fri: Doors at 7, music at 9:30
Sat: Doors at 7, music at 9:30
Sun: Doors at 5, music at 6:30