El Rey Del Taco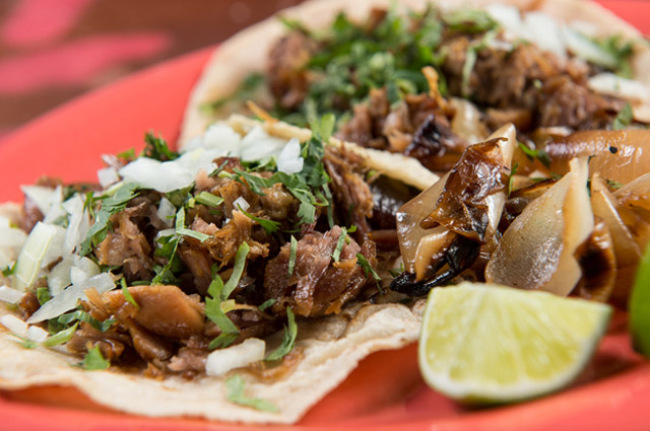 There are three components that make a taco superb: the tortillas, the filling, and the salsa. El Rey de Taco gets them all right. Pat yourself on the back if you're lucky enough to catch one of the tortilla mavens making handmade tortillas that emanate the unmistakable smell of fresh masa. When it comes to tacos, the chivo (goat) and cabeza (beef cheeks) are standouts, and the salsas – although limited – are pure picante perfection. A chilled glass of horchata (a drink made with cinnamon, rice, milk, and other ingredients) is a refreshing addition to your meal.
Succulent hunks of slow-cooked pork carnitas with just a hint of barbecue bite are nestled with chopped cilantro and onion onto corn tortillas hechas a mano by the resident abuela. Alternate bites with a dollop of the neon-green avocado salsa or the salsa roja to amp up the flavors and wash it down ... |
more...
5288 Buford Highway N.E.
Doraville
,
GA
30340
(770) 986-0032
elreydeltacoatl.com
Late Night Food, Restaurant
Mexican
Hours
Monday: 11:30 AM – 1:00 AM
Tuesday: 11:30 AM – 1:00 AM
Wednesday: 11:30 AM – 1:00 AM
Thursday: 11:30 AM – 1:00 AM
Friday: 11:30 AM – 2:00 AM
Saturday: 11:30 AM – 2:00 AM
Sunday: 11:30 AM – 1:00 AM